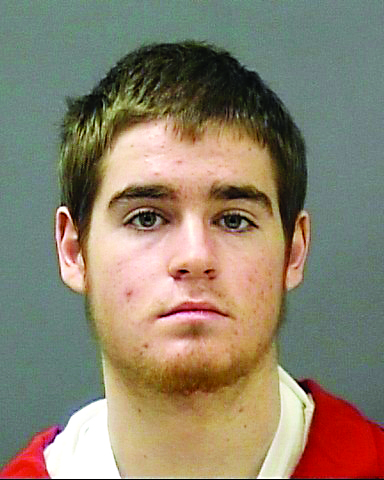 After nearly 2 1/2 years of trial delays, the Gulf Breeze man charged with bludgeoning his mother to death in the Crane Cove subdivision back on Christmas Eve 2013 could soon have his day in court.
William "Brandon" Aydelott, who was 17 years old when he admitted to murdering his mother, a Holley-Navarre Middle School teacher, inside their home in Tiger Point, has been in a state mental hospital since being charged with first degree murder.
Up until last week, doctors at the state hospital have been unable to restore Aydelott's competency to stand trial for his mother's murder.
The state attorney announced last week that Aydelott's competency has been restored, but there is still one more step the now 20-year-old has to take before standing trial.
Last Thursday, Circuit Judge John Simon requested a second opinion from a local doctor in regards to Aydelott's competency. If that doctor confirms Aydelott is competent to stand trial, he will go to court for the murder.
"As a result of their (state hospital's) determination, in their opinion, he is competent to stand trial," said State Attorney William "Bill" Eddins. "The defense lawyer still questioned that finding. As a result, they will appoint someone to examine him further to determine, in their opinion, whether or not he's competent to stand trial."
The local doctor will have 30 days to determine Aydelott's competency.
Eddins said the defense team has come to an agreement on a physician and is assigning him/her to evaluate Aydelott within the coming weeks. Since being deemed competent to stand trial by the state, Aydelott has been transported from the mental hospital to Santa Rosa County Jail.
Simon scheduled a hearing for July 19 to discuss with Aydelott's attorney the results of the second evaluation/opinion.
"If he's deemed competent to stand trial at that hearing, I would expect Aydelott to stand trial several months down the road," Eddins said.
Eddins said because of his lengthy state mental hospital stay, a full investigation has not been completed in the case, so his trial will not take place immediately if he's deemed competent to stand trial by the local physician.
"It will be at least several months before Aydelott is tried," Eddins said.
In January 2014, Aydelott was scheduled to have his first competency hearing at the Santa Rosa County Courthouse, but his lawyers advised the judge he would not be able to stand trial until he gains competency.
Competency is defined as an individuals ability to understand court proceedings and being able to consult with their attorney understandably.
Since 2014, Aydelott has been in and out of a state mental hospital where doctors have been trying to restore his competency.
Back in 2014, Aydelott's attorney's met with a county judge at a status hearing and stated that the then teenager was competent to stand trial. But the judge ordered Aydelott to be evaluated by a local physician. That physician argued that despite the state mental hospital's findings, Aydelott was not competent to stand trial for the murder case.