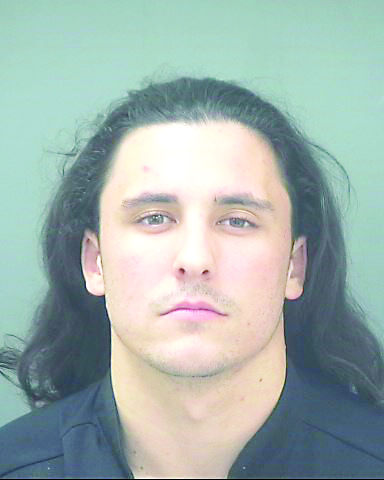 The Holley man charged with robbing the Navarre Centennial Bank back in 2015 will spend the next 15 years of his life behind bars.
State Attorney Bill Eddins announced Tuesday that Joel Anthony Beauchemin entered a plea before his trial to Robbery without a Weapon. The plea was accepted and the Holley resident will be in prison for the next 15 years of his life. The plea was accepted by Judge Ross Goodman at the Santa Rosa County courthouse.
On April 17, 2015, Beauchemin entered Centennial Bank in Navarre wearing heavy clothing, sunglasses, a mask and latex gloves. When he went up to the counter, he handed the teller a note demanding money.
Beauchemin fled the bank with over $1,200 in cash. He discarded his clothing and gloves a short distance from the bank.
During the investigation, law enforcement located the items and DNA led to Beauchemin's identification.
The case was investigated by the Santa Rosa Sheriff's Office. Assistant State Attorney Amy Shea prosecuted the case for the state.