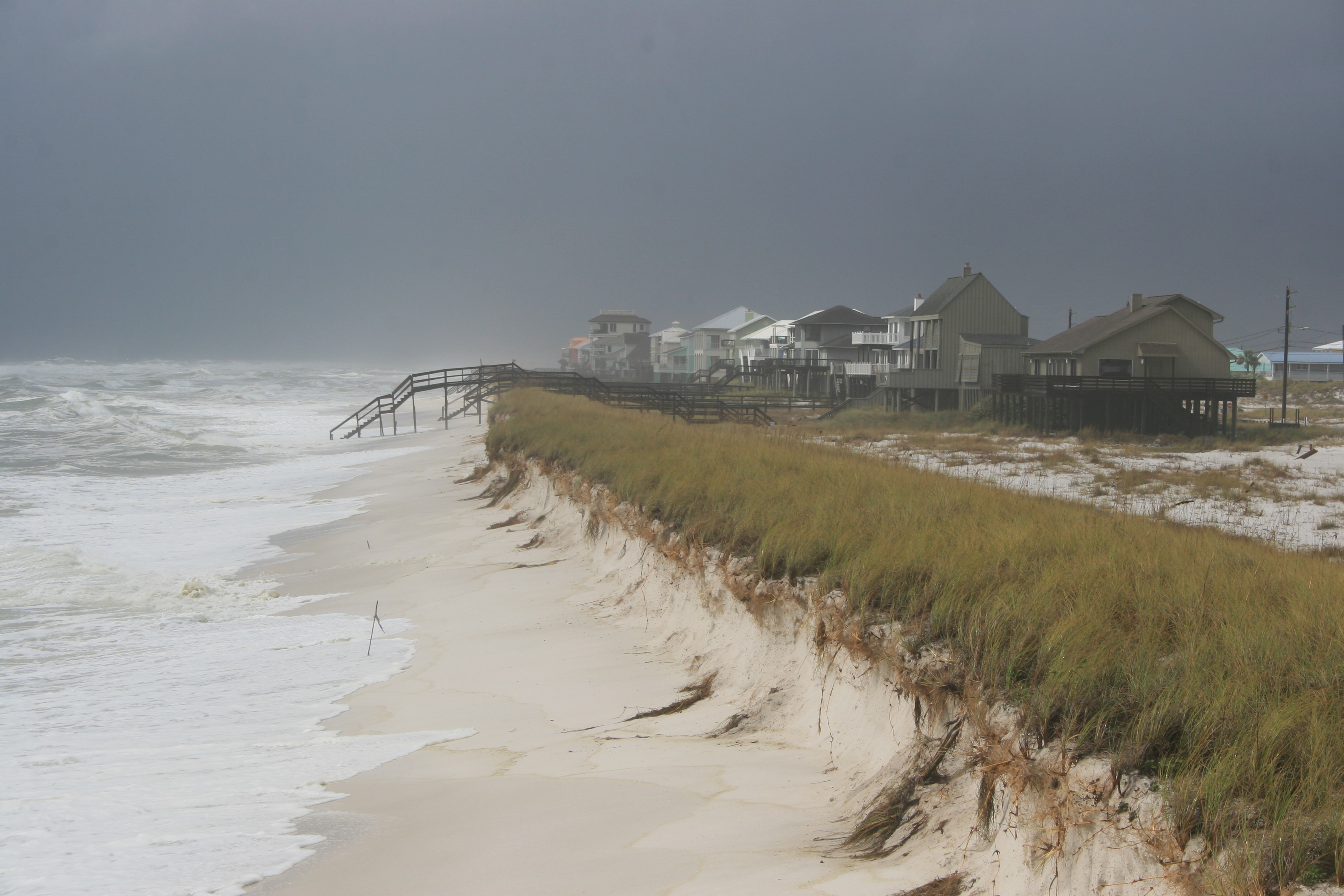 Equipment is expected to be moved this week to start Navarre Beach renourishment, and the project is expected to last through mid-June. The project will start at Navarre Beach Marine Park and work westward at an rate of about 500 feet per day.
Roughly 1.3 million cubic yards of sand are expected to be placed from immediately east of the Gulf Islands National Seashore to the eastern limit of Navarre Beach Marine Park by Weeks Marine.
According to Santa Rosa County Public Information Officer Brandi Whitehurst, "construction will make use of the same offshore borrow area used for the initial 2006 restoration project."
Officials say sand may appear slightly gray when first put ashore but will lighten to "near white" as the sand dries and is exposed to the sun.
The project will also restore the dune crest to a width of 30 feet with native dune plants, increase the width of the beach berm by 100 to 200 feet, and once started likely occur 24 hours per day at 7 days per week until completed.
The contractor is set to use the east portion of the Navarre Beach Fishing Pier parking lot and the beach access at South Carolina Street to stage land-based equipment.
Whitehurst said two "Trailing Suction Hopper Dredges" – the "R.N. Weeks" and the "B.E. Lindholm" will be used to excavate sand from the offshore borrow area, haul the material to a submerged pipeline near the beach, connect to the pipeline and begin hydraulic placement of the material onto the beach with extension of the pipeline along the beach as construction progresses.
About 2,200 feet of submerged pipeline will be connect an offshore pump-out station to the beach at two sites near Beach Colony Resort and  just east of Missouri St.
Weeks Marine is scheduled to perform restoration at Pensacola Beach following Navarre Beach renourishment.
Per the county, up to a 1,000-foot long area of beach around the pipeline discharge will be closed to the public through fencing. "Beaches east and west of the pipeline discharge will be open to the public," said Whitehurst, adding, "Sand ramps will be placed over the pipeline to allow beachgoers access to the Gulf."