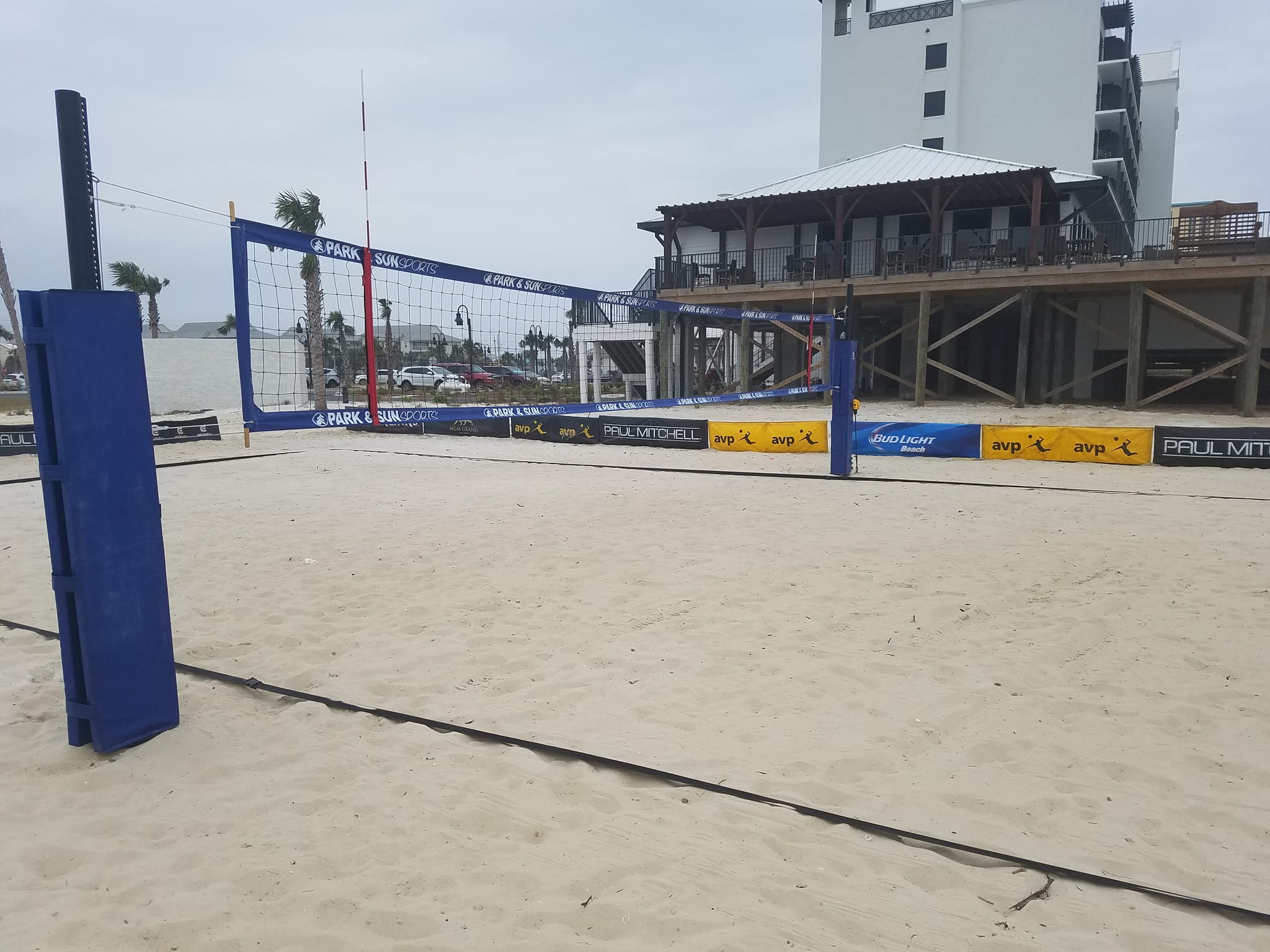 Training starts October 1 for a local beach volleyball program which had been interrupted during shorebird nesting season.
"Off season beach training starts Monday," said Judd Smith, a former professional volleyball player who runs Bulldog Beach Volleyball Program.
Smith said the program will use a new volleyball complex he has been developing on property adjacent to Springhill Suites hotel on Navarre Beach.
Previously Smith had used courts he constructed at the Navarre Beach Fishing Pier for the program. But he said it became necessary to relocate away from that site after problems arose with the new pier operator.
Earlier this year the newly relocated volleyball site adjacent to the hotel was shut down by the state due to the presence of nesting shorebirds.
However, Smith has since been working with the Florida Fish and Wildlife Conservation Commission officials to address the matter.
Smith said he has partnered with hotel owner Marilyn Hess, and they will pursue an incidental take permit which, if approved, would allow the program to continue moving forward.
Kim Larson, Smith's girlfriend, helps operate the program, which she said lures in players and spectators from not only the region but also from other states and countries.
"We intend to bring in a professional volleyball tour and reach out to the collegiate volleyball teams as well," Larson previously stated.
Cost for the program is $15 per session. Each week roughly two-hour sessions will be offered on Mondays and Wednesdays, starting at 4:30 p.m. All ages are welcome.
For more information, contact Smith at (850) 428-2228.