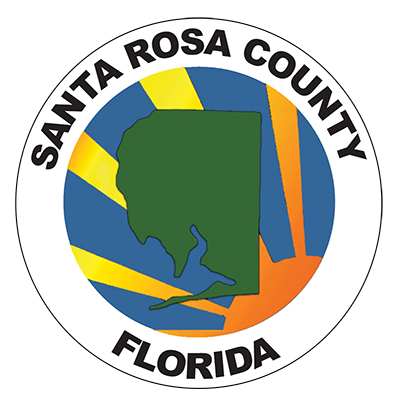 The Santa Rosa County Commission will be hearing about changes in state rules possible fines surrounding human-bear interactions when it meets on Monday.
The Florida Fish and Wildlife Conservation Commission will make a presentation about human-bear interactions at the commission's committee meeting on Monday, set for 9 a.m. Monday, April 25, at the Santa Rosa County Administrative Office Complex, located at 6495 U.S. 90 (behind McDonald's).
The agenda for the meeting is posted at http://www.santarosa.fl.gov/agendas/agendaView.cfm?ID=2213. The meeting will be broadcast online at http://santarosa.fl.gov/bocc/BOCC_Calendar/#.
In a report to commissioners, the FWC's Kaitlin Goode said conservation efforts have boosted the bear population from 300 bears in 1970s to more than 4,000 today.
"With success comes responsibility," Goode wrote. "Human-bear conflicts increased 400 percent over the past 10 years."
In 2015, 352 the FWC received 352 calls about bears from Santa Rosa residents, most of those from the southern end of the county. Of those, 90 were related to bears interacting with garbage.
Under new FWC rules, intentionally feeding bears is prohibited, and placing food or garbage that attracts bears and is likely to create a nuisance is prohibited after receiving written notification.
Penalties for feeding wildlife include:
All feeding rules (except fish)
First offense: Non-criminal, $100 fine
Second offense: Second degree misdemeanor, up to $500 fine and up to 60 days in jail
Bears and crocodilians only:
Third offense: first degree misdemeanor, up to $1,000 fine and up to 1 year in prison
Fourth and subsequent offenses: third degree felony, up to $5,000 fine and up to 5 years in prison.
Other items on Monday's agenda include:
Approval of an interlocal agreement with the Emerald Coast Utilities Authority adding about $2 per quarter or 67 cents per month to Santa Rosa customer's to help pay for recycling.
"As the Board is aware, the recycling economy has suffered over the last several years and the ability to find long term viable markets for materials continues to be limited," County Administrator Tony Gomillion wrote in a report to commissioners.
"ECUA and Escambia County have partnered to construct a processing facility at Perdido Landfill, which the referenced agreement provides for Santa Rosa County to utilize."
Approval of $13,800 for the Navarre Beach July 4 fireworks display.
Approval of special event applications for the Pink Pirates of Navarre annual PinktoberFest breast cancer awareness event, set for Oct. 8 at Navarre Park, and the Pink Pirates 5K, set for Oct. 14.