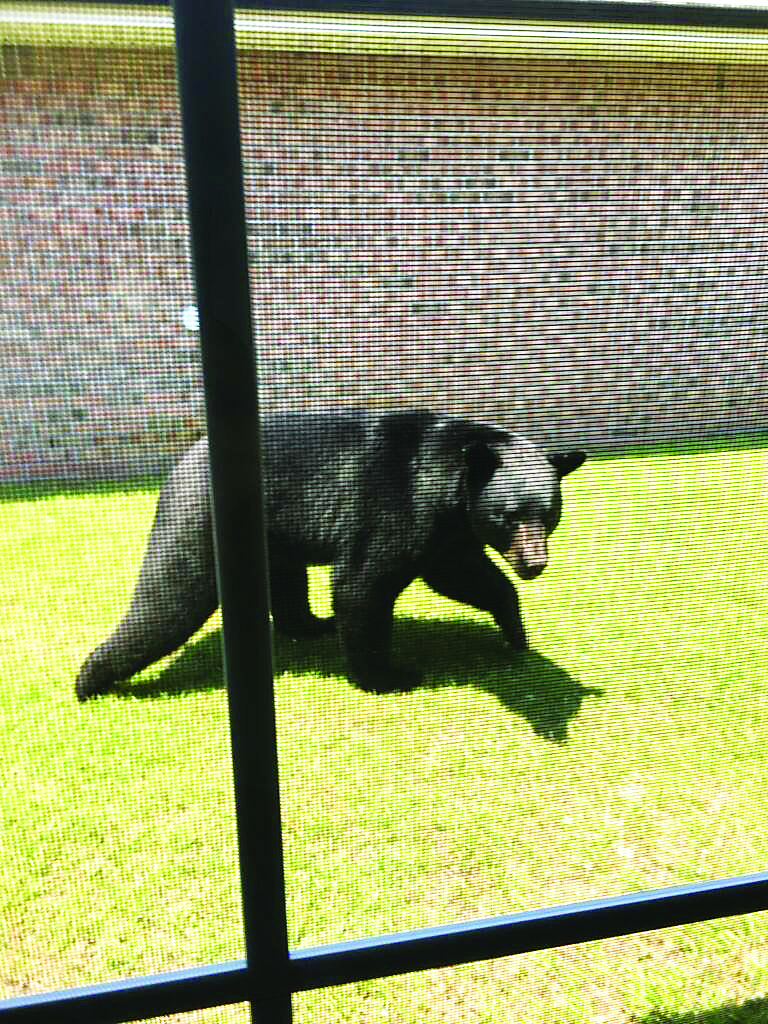 Property owners and residents in South Santa Rosa County will now be required to take steps to secure their garbage from bears.
Santa Rosa County Commissioners this morning approved a "Bear Wise" ordinance, requiring all customers in unincorporated areas south and west of Eglin Air Force Base to place all trash other than yard waste inside containers and not set out those containers before 6 a.m. on their respective trash pick-up days.
According to the ordinance, customers must also remove their garbage containers from the right-of-way by 10 p.m. on pick-up days.
The ordinance will go into effect in around 10 days — after being filed with the Florida Secretary of State.
"The requirement of the ordinance is that you essentially retain your waste or trash until the day of pick up and that you place the trash in the receptacle that morning and remove the receptacle thereafter," County Attorney Roy Andrews said.
Andrews stated that a "huge" part of the motivation to enact the ordinance was to become eligible for grants, which will help fund the county's purchase of "bear resistant" trash containers, which citizens will be able to request.
But those containers are not yet available.
"We do not anticipate bear resistant trash cans being available until the beginning of the 2017," stated Santa Rosa County Public Information Officer Brandi Whitehurst, who said the Florida Fish and Wildlife Conservation Commission is still in the grant review process. "It may be the end of October before we know how much funding may be available to us."
Whitehurst said once the funding level is determined the county will let residents in affected areas know they can call the Environmental Department to get on a list to receive a can. "We will not start a waiting list until we know how many cans we can purchase," she said.
"At the moment, we are tentatively estimating a fee of $99 for a lifetime lease of the can, with funding from the FWC grant and Santa Rosa County paying the balance of $116 plus shipping," Whitehurst said. "This information is subject to change between now and when the cans are made available," Whitehurst said. "Once we receive the funding and cans are delivered, they will be available to those on the waiting list, then on a first come/first serve basis, beginning in the Waste Management franchise area (Holley-Navarre)."
Customers who continue to use non-bear resistant containers must abide by the ordinance.
"Non bear resistant garbage carts containing household garbage shall be secured from bear intrusion until the cart is permitted to be placed curbside for collection," states the ordinance.
Those in noncompliance with the ordinance would face a $120 fine. "It would be enforced as a category 1 violation under Ordinance 2015-14," said Andrews.