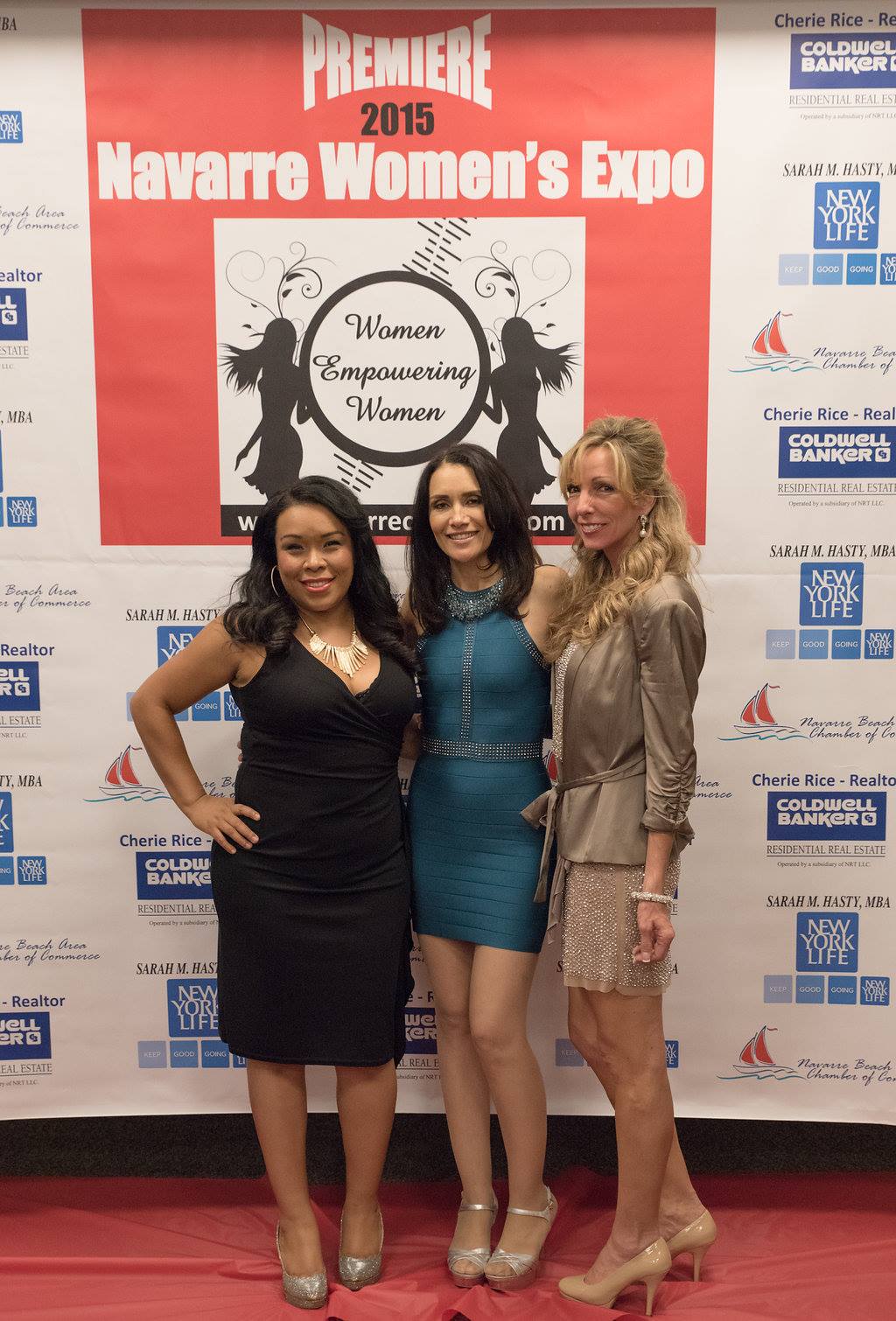 An event started last year by two local businesswomen is turning into an annual effort to help lift up women in our area.
Founded by Cherie Rice, a realtor with Coldwell Banker Residential Real Estate in Navarre, and Sarah M. Hasty, a New York Life Insurance Company agent, the 2nd Annual Navarre Women's Expo will take place Saturday, Oct. 1.
Rice and Hasty are also co-sponsors of the 2016 event. "This year is going to be even better than last year's. We're very excited. It's going to be fantastic," Rice said.
The fun-filled "Girls Day Out" event targets women in an effort to help them aspire to make their dreams come true by showcasing goods and services available to them.
According to Rice, she and Hasty thought "if Pensacola and Fort Walton Beach can host Expos, so can we."
So the duo set out to create an Expo, starting with a local Women 2 Women (W2W) Connecting group in which they were involved and forming what she describes as a "talented" committee to help them expand on their idea.
Rice said they had seen successes happen through the Women 2 Women Connecting group and decided to make an event open to the public.
"We saw it as an opportunity to connect the community with the chamber.  Plus, this was an opportunity to take W2W Connecting to the next level by offering our members a way to promote their business and reach out to everyone in Navarre. Some businesses were concerned that the people of Navarre didn't know their business existed, so this an additional avenue for us to help provide an opportunity for women to meet the rest of Navarre," she said.
"The Expo was our unique way of 'empowering' women last year, and 'inspiring' women this year," she said. "Our focus has been and will always be on connecting women, and positively impacting their professional and personal lives."
There is no admission charge for the event, which is open to the public and will feature vendors, interactive booths, networking opportunities and activities ranging from fashion tips, beauty demonstrations, health information and educational opportunities to wine sampling.
Goody bags will be distributed to the first 200 attendees. There will also be a grand prize drawing giveaway for attendees. A raffle will also be held to benefit the Air Force Enlisted Village – this year's selected non-profit organization.
Additionally, volunteers from the Ronda Coon Women's Home are collecting "gently used" business clothes for women who aspire to enhance themselves or their careers but don't have resources to "dress the part." Donated clothes and dressing rooms will be available at the Expo.