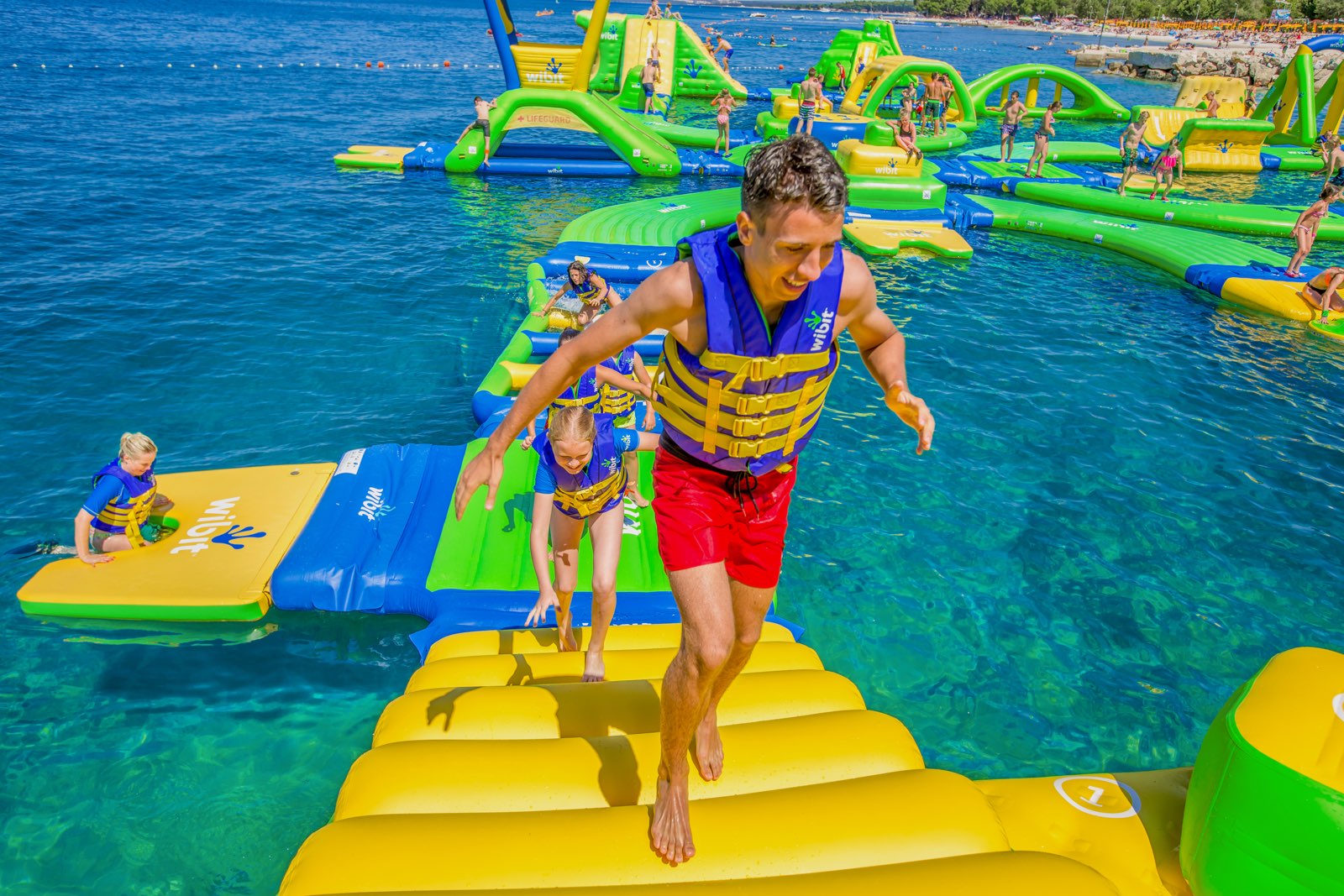 Greg Britton, owner of Navarre Family Watersports, has announced that a bigger inflatable Wibit waterpark with more features should be up and running by May 1.
"There are a lot of different things with the new park," said NFW General Manager Dave Hicks, pointing out features will include a second tower and safety upgrades. However, Hicks said some of the old waterpark's popular features, such as the trampoline, slide and "blob" launcher, will return. "I would say it's 20 percent bigger although it will fit within the same area," said Hicks.
The new waterpark will be installed in Santa Rosa Sound in the same location as the previous waterpark. It will be located at the NFW site on U.S. 98, located just east of Navarre Beach Bridge. The water depth averages about 4.5 feet at the site, according to NFW.
In the meantime, the venue has re-opened for the tourist season with new activities for 2019, including CraigCats compact boat rentals.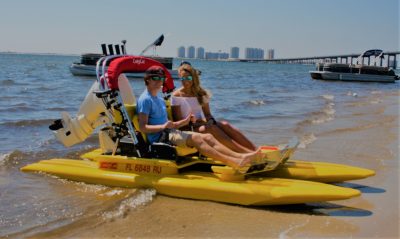 Pictured: Jake Jardina, a NFW employee, with Jaci Johnson, a Navarre High School volleyball player, enjoying Spring Break
"Everyone who has rented (the CraigCats) have loved them," Britton said.
Other rentals available include pontoon boats, single & double kayaks, paddleboards, wave runners and dolphin excursions. Plus, mini-golf is available for those seeking shore-based fun.
Additionally, Fly the Boat, a scenic amphibious plane excursion offered by Pilot Jeff Bell, departs from NFW. Flights are weather dependent.
Furthermore, Hicks said helicopter tours will also return some time during May.
Navarre Family Watersports is located at 8671 Navarre Parkway and open daily from 8 a.m. until 7 p.m.
Visit https://nfwllc.com/ or call (850) 939-9923 for pricing and more information.