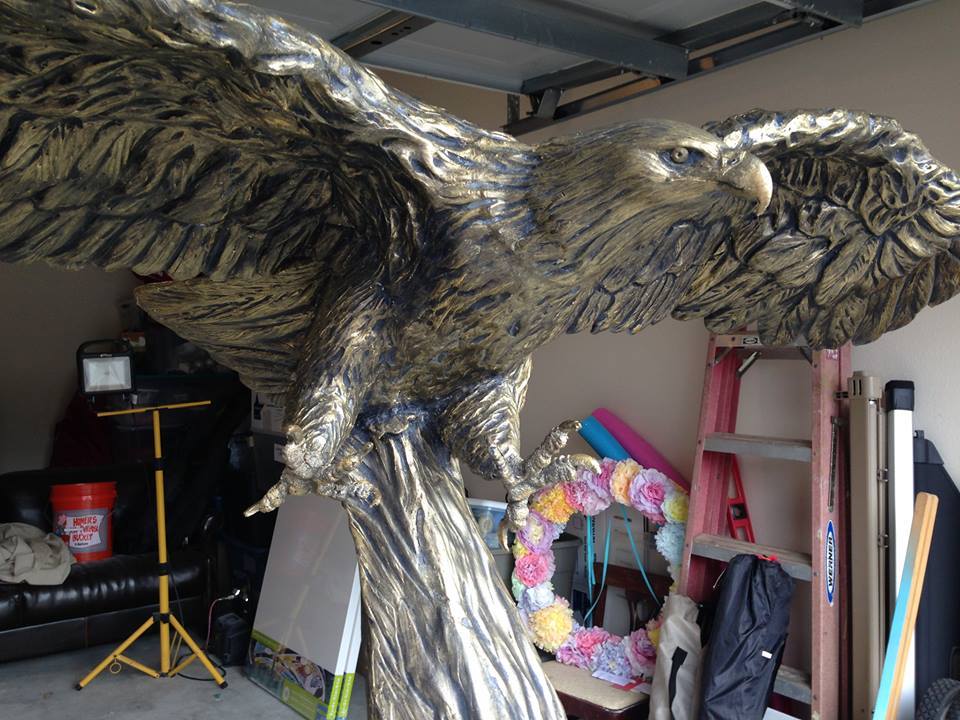 After months of delays, Leadership Santa Rosa Class 29 will unveil their highly anticipated class project— a tribute to the 11 servicemen who died in a UH-60 Blackhawk Helicopter training crash in Santa Rosa Sound in 2015— to the public next Friday, November 18.
The statue will be erected at Navarre Park and will be unveiled to the public at 9 a.m. The concrete base which will hold the statue has already been installed.
Randy New, an art teacher at S.S. Dixon Intermediate School was selected to work on the project last year. Since then, he has been working non stop to get the project completed on time.
Leadership Class 29 member Tony Alexander said although there were setbacks, most of the delays from the project came during production.
"Really the only setback we experienced was in production and that was a foundry issue. We changed foundries during the process," Alexander said.
Originally, the Leadership Class wanted to get the statue completed by the one-year anniversary of the crash, which occurred in March 10 of last year.
Alexander said a majority of the class members are expected to be in attendance during the short ceremony.
The Master of Ceremonies at the unveil will be Whiting Field Base Commander Capt. Todd Bahlau, along with guest speaker Navy Captain Mark Murray. Both men are members of the military and also Leadership Santa Rosa Class members.
Santa Rosa County Commissioner Rob Williamson is also expected to speak at the ceremony.
Back in March, the gold star family members of the 11 servicemen who perished in the training exercise were given a star from a mock memorial New helped construct for the family members before their arrival. The memorial was erected temporarily at Navarre Park during an intimate ceremony during the one-year anniversary of the crash.
The memorial will have 11 stars on it, which will light up at night, representing the 11 casualties. A 12th star will sit at the base of the statue representing all members of the armed forces.
Alexander said benches still have to be erected at the site and the concrete base is also going to be stained.
Alexander said the Leadership Class put in a lot of input on the project and had very little changes along the way.
"It's been fairly consistent through entire process. We've directed the process as a class. We came up with conceptual design and put out an RFP," Alexander said. The renderings floating around really don't give it justice. We think people are going to really appreciate it. (Randy) New really took our concept and brought it to life."
The Leadership Class helped raise all of the funds for the project.