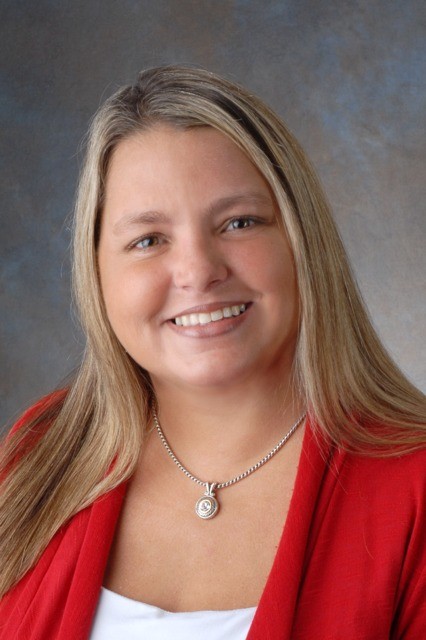 Lorie Coogle will be installed December 6 as president of the organization.
NABOR members packed the room at Stripes Pub & Grill October 19 for the organization's official Annual General Meeting.
Calling the room to order, 2017 President Mark Miller of Century 21 Island View Realty confirmed the slate of candidates for vacant leadership positions was duly declared elected.
Joining 2018 President Lorie Coogle (ERA American Real Estate), President–elect Lynda Walker (Ramsey & Walker Real Estate), Treasurer Wendy Greene (Greene House Realty), Secretary Eric Musch (Equity & Trust Realty) and Carla Encarnacion (Keller Williams Realty), are four newly appointed directors: Danie Bell (Coldwell Banker), Amy Mullins (Coldwell Banker), David Walker (Keller Williams), and serving a second term, Rhonda Musch (Equity & Trust Realty).
The new Board will be installed at NABOR"s Awards Banquet on December 6th, and take office on January 1st.
The local real estate market is booming, and NABOR has enjoyed strong growth for several successive years. Now 500 members strong, the ranks consist of brokerages, individual REALTOR® members, and affiliated businesses such as financial institutions, insurance, title and home inspectors.
NABOR is charged by the National Association of Realtors® with upholding the ethical standards of its members, and President Miller briefed that there had been no hearings for alleged misconduct this year.
Part of the organization's Mission is to collectively advocate for private property rights and for business friendly conditions in the local area. This year, NABOR rallied its members to campaign successfully on behalf of the Navarre Park Improvement Plan and the re-zoning application for the proposed new headquarters for the Emerald Coast Wildlife Refuge, both projects expected to improve the overall quality of life for Navarre residents.
In favor of the Navarre Pass (in so long as it does not adversely affect the military Mission), NABOR's Board is currently awaiting amended legislation for fee simple title, as it views this issue as vitally important to property owners on Navarre Beach.
As an organization, NABOR invested $40K in the local community outreach programs last year. Equally proudly, President Miller quoted a list of this year's beneficiaries to date, and promised more to come before his tenure concludes on December 31st:
• Holley Navarre Senior Association
• The Air Force Enlisted Village
• Navarre High School Girls Soccer Team
• Fisher House of the Emerald Coast
• The Air Commando Association
• The NBACOC Military Appreciation Picnic
• The EXOS wounded warrior program at the Andrews Institute
• & The American Cancer Society
The meeting concluded with Miller sharing that NABOR had never been financially stronger and was currently undergoing the fourth stage of its office renovations, designed to accommodate the ever sophisticated needs of a growing membership population.
With only one $5 dues increase in the past 12 years, debt free, and a high profile within the community, it's very clear NABOR is doing something right. Incoming President Lorie Coogle will assume leadership of a respected organization, valued by its membership, that's already busy with its scope of work for next year and confident it will maintain its position as the county's leading business organization.
In closing, President Miller thanked the current board and committee chairs for their hard work, and the membership for their participation.