Submitted photo
An artist's rendering of the planned Navarre Marina and Boardwalk. The marina opens May 9, and local businessman James Dabney said he plans to start construction on the boardwalk this summer. Both facilities will be adjacent to his popular restaurant, East River Smokehouse, located on U.S. 98.
Two massive apartment complexes on U.S. 98 and a new beach hotel are underway. Plans are also in the works for several new restaurants and other large-scale residential and commercial developments.
Navarre is definitely experiencing a business boon.
"We've been the fastest growing zip code in one of the fastest growing counties in the state for some time now," said Santa Rosa County District 4 Commissioner Rob Williamson.
Local att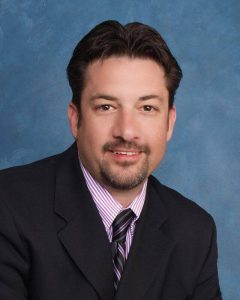 orney Keith Kilpatrick is capitalizing on the growth spurt by planning construction of a 47-bed assisted living facility next year on a four-acre parcel he co-owns with his business partner, Isaac Newlin.
The facility, to be called Navarre Gardens, will be built on the north side of U.S. 98 near West Navarre Primary.
"I believe the growth in the community is a great thing," Kilpatrick said. "By welcoming growth we expand Navarre's potential for competition, culture and possibility."
Kilpatrick's not the only local businessman making investments. Several developers have multi-million dollar projects planned or proposed for Navarre Beach.
Hotelier Marilyn Hess is on track to open a 7-story Springhill Marriott hotel on the site of the former Holiday Inn next spring, and another development company is eyeing a nearby Gulf-front parcel for a proposed 17-story hotel.
Steve Hering, owner of RE/MAX on the Beach, said he plans to break ground this year on an 80-unit development which will be located on an 8.5-acre parcel he owns on Santa Rosa Sound, just west of Sunset Harbor Condomuniums.
Hering's also planning a 29-unit expansion of the adjacent upscale Grand Navarre Boulevard neighborhood.
"The southern end of Santa Rosa County is just a gem," Hering said, pointing out growth in Navarre generates revenue for the entire county.
Restaurateurs Stewart Taylor and Dewey Destin also plan to expand into Navarre with new seafood eateries.
James Dabney, owner of East River Smoke House, is opening a brand new 49-slip marina behind his restaurant next week.
According to Dabney, the facility earned "Clean Marina" funding to provide environmentally friendly water, fuel and pump out services. Electrical service is also provided.
Additionally, Dabney has also submitted plans to Santa Rosa County for a proposed boardwalk retail complex which he said can house roughly 30-40 stores, depending up the size. "We'll start construction this summer," he said.
"The hotel is finally coming back to the beach. All of this growth will help us start a backbone to get to the next phase of development," Dabney said.
But Commissioner Williamson warns the expansion comes at a price that the county doesn't seem to be able to afford right now.
"Our revenue growth related to population growth and new construction is not outpacing our expense growth and need for services and infrastructure," Williamson said. "So we've got some tough decision to make, eliminating services or keeping taxation low."