It's been a remarkable year for the Navarre Weekend Food Program, and co-founder Michelle Abrams is celebrating another achievement after the program was awarded a $2,000 grant from the Santa Rosa County Chamber of Commerce's Leadership Santa Rosa Alumni.
But there's more to it.
Georgiana Bryant, chairwoman of Leadership Santa Rosa's "Reinvesting in Santa Rosa Excellence" grant committee, said out of 12 applicants the food program was selected because volunteers were using personal vehicles to transport 4,000 food items per week for eventual distribution to around 450 needy children at six Navarre schools.
"They needed a commercial vehicle to handle what they were doing on a personal basis," Bryant said, pointing out that fellow committee member Michael Johnson was so moved by the effort that he and his company, Goldring Gulf Distributing, stepped up and provided a used van from their fleet.
Bryant said that will allow the $2,000 which was requested to help purchase a van to instead be used by the program to help with title, insurance or other costs associated with the program.
"This is such a HUGE blessing to our program! It's a HUGE need filled! We look forward to picking it up, and getting it on the road to help our mission and our community," said Abrams, who this year also won a national award from Culver's Restaurant's "Portrait of a Hero" contest for her effort starting the charity.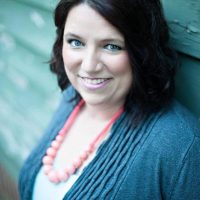 Looking ahead to 2018, the blessings are continuing to flow for the program.
Will Goulet, owner of Navarre Auto Repair, has offered to donate labor to maintain the donated vehicle.
Goulet also over the course of just one week recently helped raise $1,400 toward the program's goal of raising $1,500 to provide hygiene kits for students in the program.
The kits will contain basic hygiene items, such as toothpaste tooth brushes, soap and shampoo and will be sent home with students in January.
"Children don't have a choice on the circumstances they're provided. If this helps one child to have hope that tomorrow's going to be better or their life is going to be better, than it's worth it to me," Goulet said.
Additionally, on New Year's Day Pirates on the Panhandle are hosting their Inaugural Pirate Plunge at Navarre Beach Fishing Pier, and proceed will benefit the charity.
Abrams said that although the 2017 donations have been great for the organization, the focus now shifts toward providing weekend food for the program's roughly 450 students during 2018.
To make a contribution to or volunteer for the Navarre Weekend Food Program, visit www.weekendfoodprogram.org.