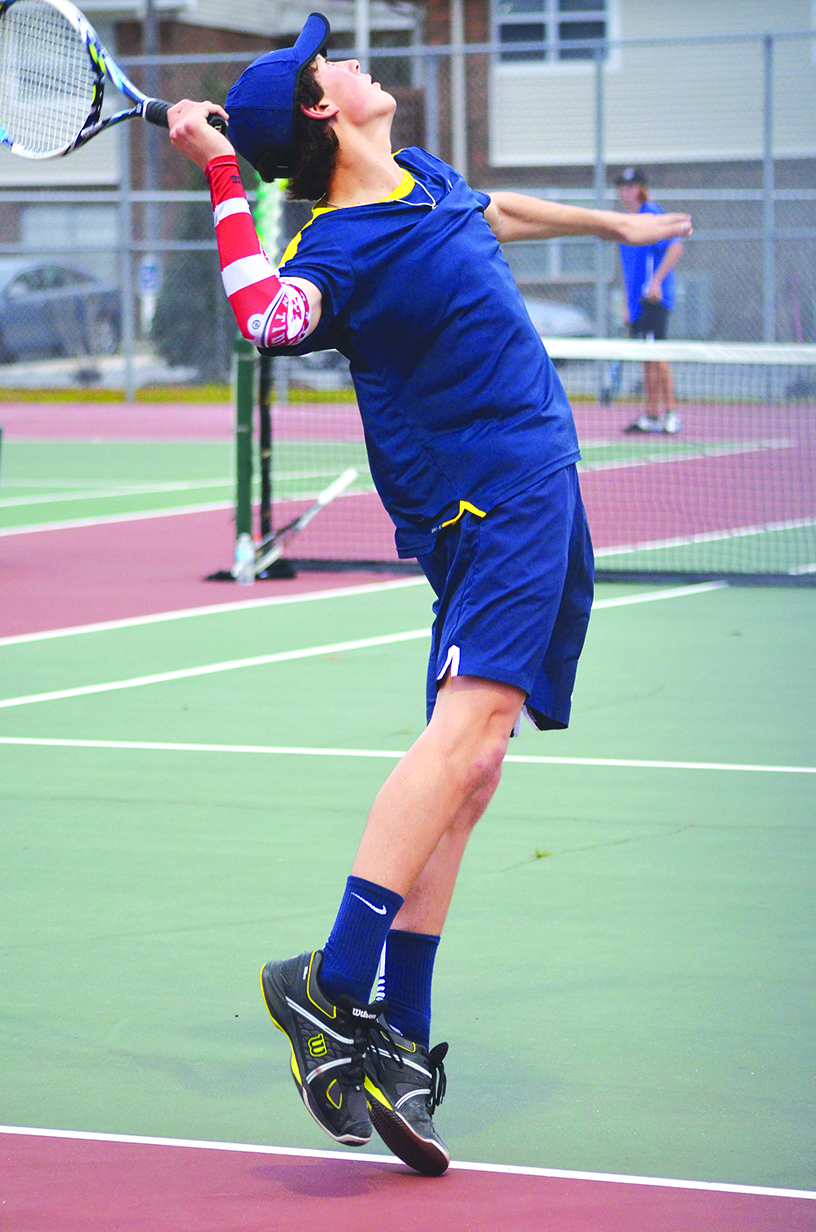 The skies were dark and cloudy last Monday afternoon, but the smiles on the faces of the Gulf Breeze High School tennis players lit up the court in response to the team's victory over Booker T. Washington High School.
Boys Singles
Hayden Essary got the boys' matches started when he faced off against Michael Berryman in the No. 1 seed. Essary had one of his closest matches of the season, coming from behind after losing the first set 3-6 to winning the second 6-3. The tiebreaker set was one of the longest of the night and saw multiple 10-hit rallies between Berryman and Essary, but eventually went Gulf Breeze's way 10-3.
Jole Boles swept Shane Peavy in the No. 2 game, winning both of his sets 6-0 over his Washington counterpart. Collin Scheufler quickly overpowered Evan Wimberly on the No. 3 game to shut him out in both of his sets 6-0 as well.
Sky Haynes did his part in taking on Washington No. 4 Zachary Olson and defeated him 6-1 and 6-2 in his best two-out-of-three match. Gulf Breeze No. 5 seed B. Byrd faced off against Ross Gaudet for the final boys' singles match of the night and won 6-1, 6-0.
Boys Doubles
The No. 1 doubles match was much quicker than the stalemate between Essary and Berryman in the singles game, lasting a fraction of the time and ending 8-0 after Essary and Boles shut-out Berryman and Wimberly.
Scheufler and Haynes did well in the No. 2 spot to finish off Peavy and Olson 8-1, grabbing another point for the Dolphins and securing their 7-0 victory over Washington.