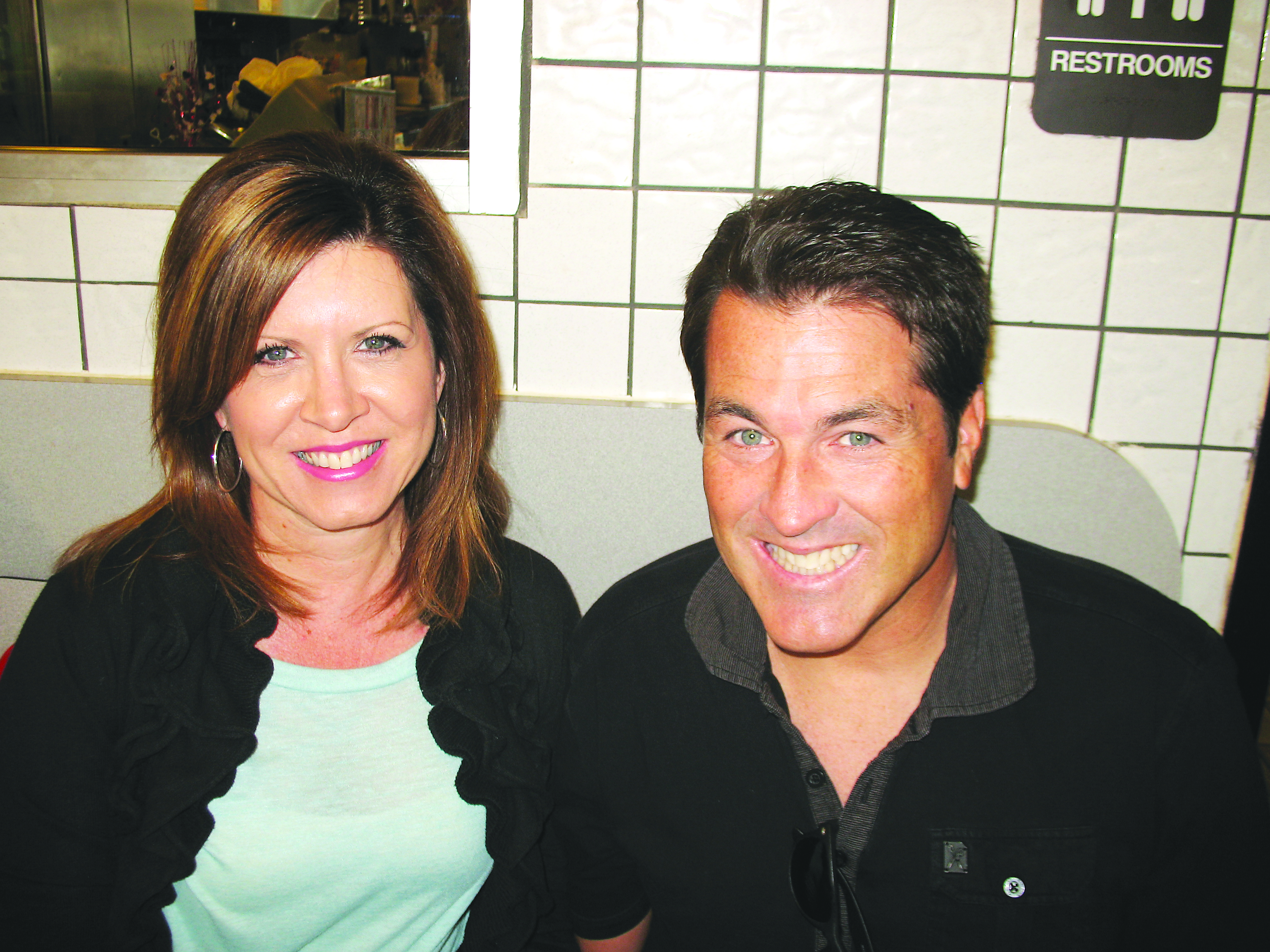 For I know the plans I have for you," declares the Lord, "plans to prosper you and not to harm you, plans to give you hope and a future."
– Jeremiah 29:11New International Version (NIV)
On February 12, The 700 Club television show will feature a Gulf Breeze couple's romantic story of how their faith in God, and good friends, brought them together.
Cheri and Ben Martin of Gulf Breeze seem like a long-married couple, in sync in that way good marriages foster, but they have only been married since November 2012. And the two only met in 2010.
The romance had its bumps along the way, but both believe that their marriage was meant to be. After all, the couple met at a wedding held at a church.
Cheri, a scheduler at the Andrews Institute whose father is pastor at First Assembly of God, grew up in Milton but had moved to the south end. Ben, who grew up in Pensacola is a medical sales rep and teaches surfing in the summer. They did not know each other, but knew several people in common, especially the Rev. Greg Coleman and his wife Diane. And Diane had told Cheri about this nice new guy at church; Greg had told Ben about this wonderful woman they knew. But really the story starts long before that.
"By the time I was 13 I felt the Lord put in my heart that someday I would be married, and that we would be involved in ministry," Cheri said. "But time went on and I had very few relationships. My friends got married and had children, and there I was, still single. Some people said maybe God wanted me to be alone, but I continued to believe. I was waiting for His plan, for His timing."
Ben meanwhile, had been married, and although he had set a goal for himself to never be divorced, nevertheless found himself that way. He continued his ministry with surf camps, church youth groups and Bible studies. He wasn't sure he would ever meet someone else.
"A double minded man is unstable in all things" Ben said quoting James 1:8. "In the back of my mind I thought I would repair that [relationship with his first wife] someday."
So one day in November 2010, Cheri was "back home" for both a wedding and to help her mother who had just has surgery. Ben was a groomsman in that wedding. She was rushing, thinking she was late, but the wedding had been delayed a bit. As she hurried into the church, only one person was in the foyer: a "gorgeous" young man in a tux.
She thought, "Is this the one they told me about?"
He saw a really pretty woman, a bit older than he, and thought the same thing.
Over the course of the next few weeks they kept seeing each other at gatherings. He wound up having Thanksgiving dinner with her family before they even decided they were "dating". She was moving back to Milton; he was part of the group from church that came to help.
By April, Cheri knew she was in love. "But, he wasn't there yet," she said. "So we broke up over the summer."
And yet. By August 2011 they were seeing each other again, and on her 50th birthday, June 2, 2012, he proposed. And on November 3, 2012, they got married on the beach. Her father officiated the wedding.
It has been said that the Holy Spirit loves to surprise us. The most surprising thing about it for Cheri is that a younger man would be the one that God had intended for her. The most surprising thing for Ben is that he would find someone who would love him "for all the right reasons."
"I feel like we are two ordinary, normal people—" Cheri said, "Who believe in a supernatural God—" Ben added. Cheri continued, "who put their trust in God and his plan."
And the results, to them, are extraordinary.
Want to watch?
The profile will be a feature on The 700 Club on February 12:
– 2 p.m. on Trinity Broadcasting Network (247 DIRECTV, 260 Dish)
– 10 p.m. on FreeForm Channel
– You can also watch the episode for free anytime at: http://www1.cbn.com/700club/episodes/0/full-show
* Check your listings for your cable provider for channel numbers.