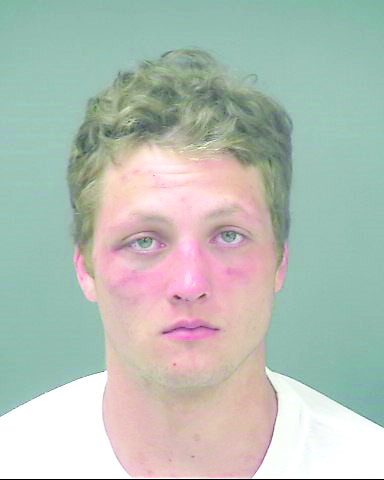 Two brothers were arrested after a Santa Rosa County Sheriff's deputy caught the two fighting in an area just west of the Island Styles store in Navarre last Sunday.
The suspects, Sean Hartman, 26, and his 19-year-old brother Christopher Hartman were arrested following the incident that transpired on Ortega Street and were both charged with misdemeanor Battery.
The two men are reportedly Pensacola residents.
According to the brothers' arrest reports, a SRSO deputy was called out to a location near Island Styles at 8:24 p.m. that day in reference to a disturbance complaint and witnessed the two brothers physically fighting.
When deputies arrived on scene, they ordered the two men to stop fighting, which they did, the report stated.
When Sean was questioned about the incident he told deputies that he and his brother (who he lives with) were "working some stuff out".
The 26-year-old stated the two brothers were eating at a restaurant in Navarre and a verbal argument ensued between the two. A friend who was with the two brothers when the argument broke out left the two at the restaurant after they wouldn't stop arguing, Sean stated.
Sean told the deputies that the two eventually left the restaurant and crossed the street. That's when, Sean said, the altercation turned physical.
Christopher told a similar account of what happened, but both brothers stated they did not know who swung at who first. Based on the statements provided by the brothers, both men were arrested and charged with Battery.