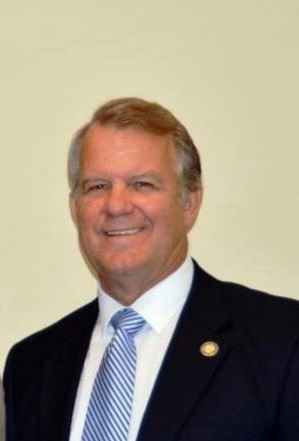 Florida Senator Doug Broxson took action after the Florida Department of Agriculture, under the leadership of Commissioner Nikki Fried, opposed today's reopening Interstate 10, which had been shut down two days prior due to a wildfire.
Citizens in Broxson's district had been expressing frustration that the busy roadway remained unopened following its closure on Wednesday due to the Five Mile Swamp Fire.
As a result of the I-10 closure, from Highway 87 S in East Milton to Avalon Boulevard in Milton, traffic became heavily congested along the U.S. 90 corridor due to a detour route.
"Interstate 10 is a major thoroughfare that serves as a conduit of supplies, including crucial COVID-19 medical supplies," Broxson said, expressing anger with what he described as "government bureaucracy."
After Broxson drove the Interstate and was advised that the fire was presently five miles from I-10, he worked with state leaders to get the roadway reopened to traffic.
"Within 45 minutes we were able to reopen I-10," Broxson said, noting that the Florida Department of Transportation can shut it back down "within minutes" if the fire again poses a threat to drivers.
Broxson expressed compassion for residents who lost their homes and property and for those who had to evacuate during the incident, praising the efforts of local and state firefighters and first responders, including emergency dispatchers.