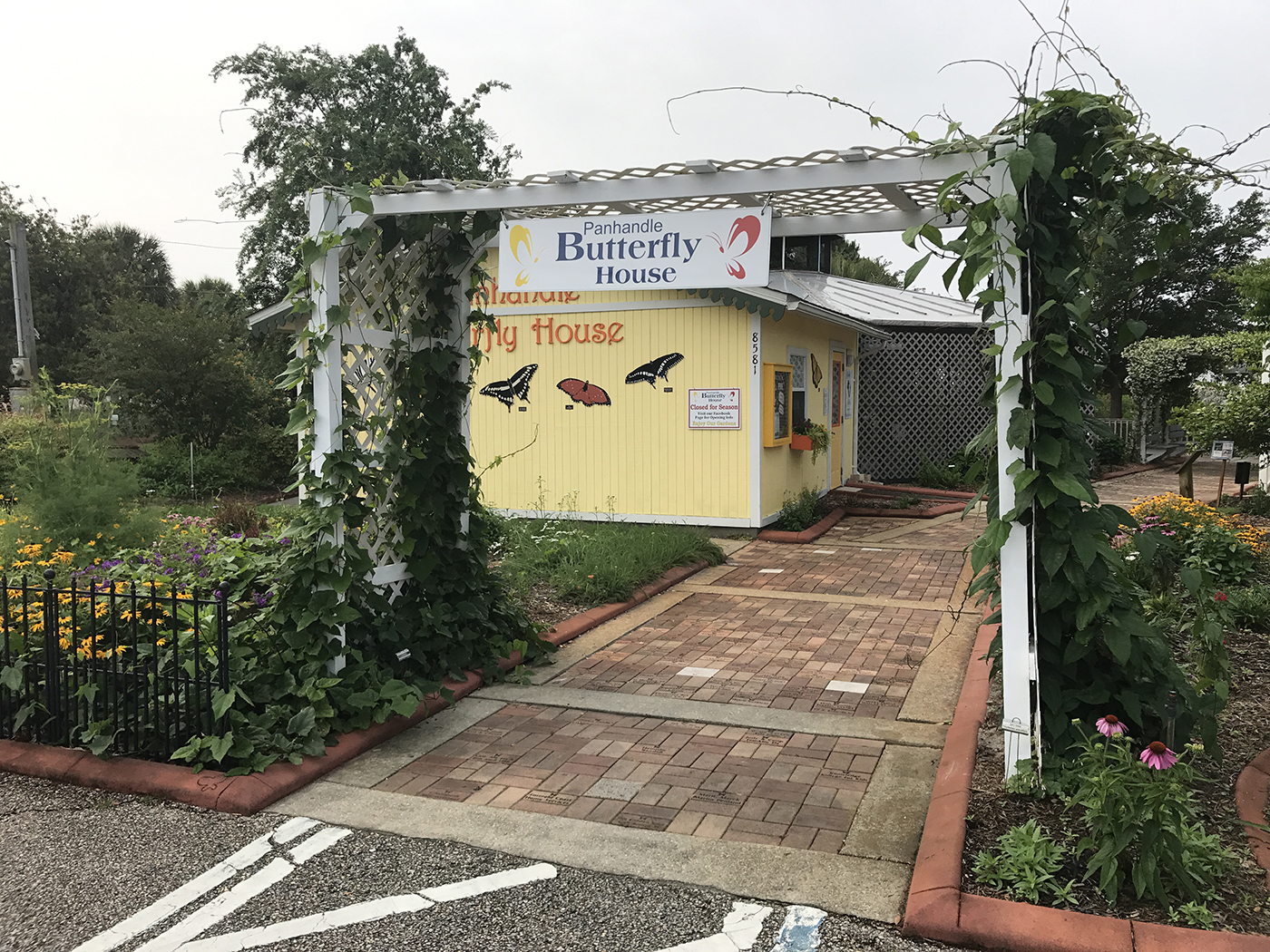 The Panhandle Butterfly House will celebrate its grand opening for the 2017 season and 20th anniversary on Saturday, May 6 from 10 a.m. to 3 p.m.
Santa Rosa County District Four Commissioner and Chairman Rob Williamson will preside over the opening ceremony beginning at 10 a.m.
Come learn about native Florida butterflies and take a look for improvements that volunteers have accomplished during the winter.
The Panhandle Butterfly House is located in Navarre Park on Highway 98 at the foot of the Navarre Beach Bridge. It will be open to the public from 10 a.m. to 3 p.m. on Thursdays, Fridays and Saturdays starting May 6. Pre-scheduled tours for groups of 10 or more are available Monday through Wednesday. Reserve a tour by visiting the website at www.panhandlebutterflyhouse.org.
The Panhandle Butterfly House depends on the generosity of its visitors to sustain this incredible educational exhibit.
Admission is through donations. The butterfly house is always looking for volunteers to further their mission.
For more information please contact Mary Derrick at (850) 623-3868 between 8 a.m. and 4:30 p.m. weekdays or via email at maryd@santarosa.fl.gov.