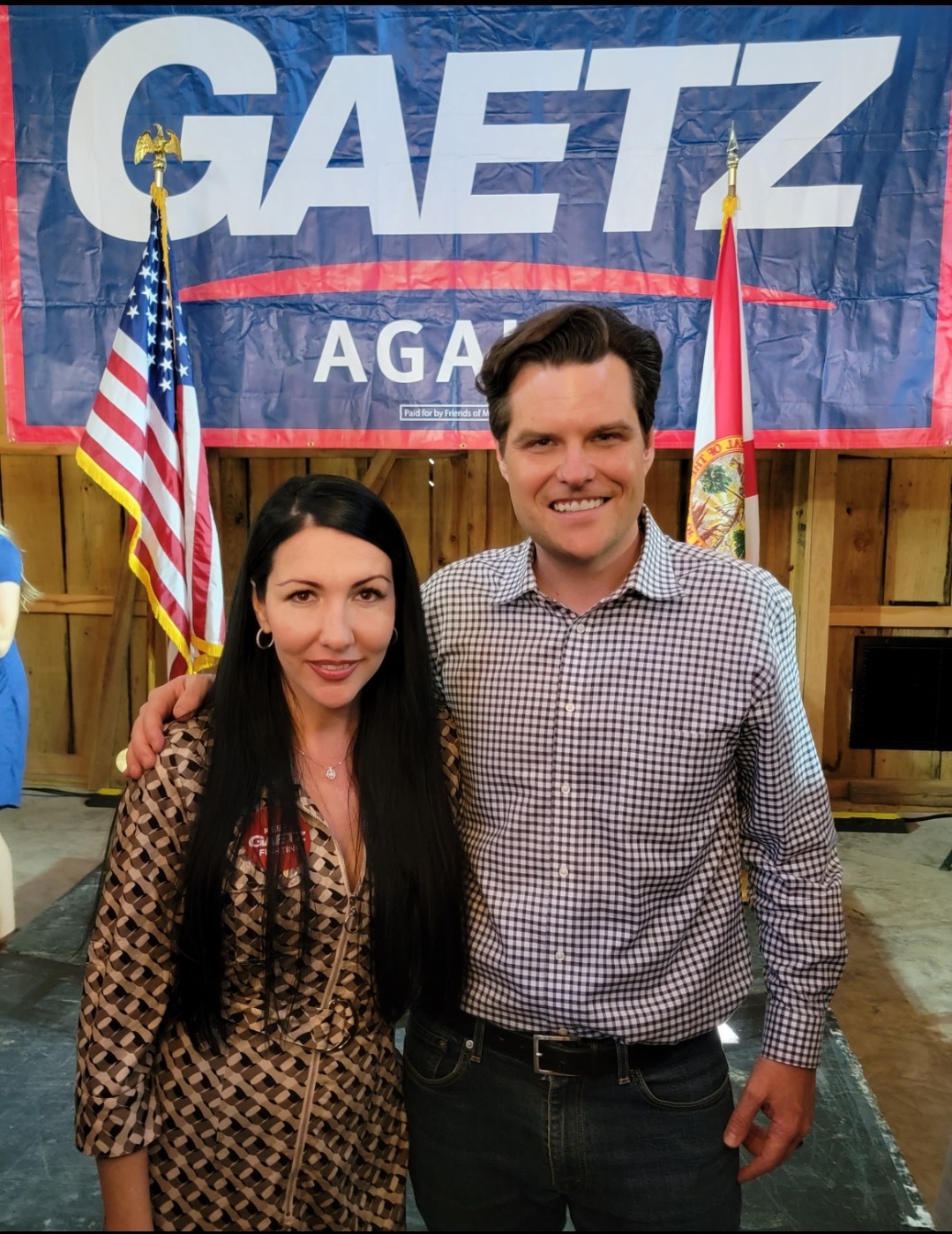 Calkins pictured Saturday, April 9 at a campaign event in Milton for U.S. Congressman Matt Gaetz, who has endorsed her for Florida House District 3.
Following the April 10 deadline for candidates to submit March 2022 campaign reports, Mariya Calkins is leading the Florida House District 3 money race by tens of thousands of dollars.
Calkins, who lives in Milton, so far has raised $163,766, including $131,266 in campaign contributions, $32,500 in political action committee contributions and $77,000 in self loans. She's expended $32,304.49, leaving $131,461.51.
Two Navarre businessmen are also in the race: Joel Rudman and Skip Orth.
Rudman has raised $121,246 to date, including $80,000 in self loans. He's expended $5,547.38, leaving $115,698.62.
Orth has raised $19,120, including $10,000 in self loans. He's expended $14,967.79, leaving $4,152.21. Additionally, Orth says he has appealed a fine issued for a late report for February, stating his campaign wasn't provided login information. "As soon as I got the notice I called the department that day, submitted the report and took care of everything," he said.
All three candidates are Republicans who are vying for the seat being vacated by Jayer Williamson of Pace, who announced earlier this year that he was not seeking re-election.
The primary election will take place August 23.