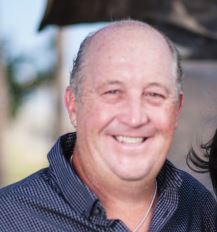 UPDATE: The original story noted Piech was unable to be reached via the phone number provided on his campaign documents to the Santa Rosa County Supervisor of Elections Office. Since then it was discovered there was an error on the area code initially provided on that document, and Piech said he will correct that error with that office..
David Charles Piech of Navarre pre-filed November 3 to seek the Santa Rosa County Commission District 4 seat.
Piech, a retired USAF Colonel, who resides at 6685 Admiral Street in Holley By The Sea subdivision, is using a Eric Robinson of Venice, Florida as his campaign treasurer. Piech is using SunTrust Bank in Venice, Florida as his campaign's primary depository.
"I was talking with a local consultant, and this is a treasurer they use. I just wanted to use a certified accountant to make sure everything stays above board. A good friend recommended them," Piech said of using the south Florida bank and treasurer.
Piech said he retired from the military in February and settled in Navarre a couple of years ago. "I did 28 years as an engineer for the Air Force. I talked to some folks, and I see things in Santa Rosa County that I think my career and background can help," he said, adding that he thinks South Santa Rosa County needs a "good plan" for growth, pointing out the planned new public school. Piech said the county needs infrastructure in order to be ready for growth.
Piech is challenging incumbent District 4 Commissioner Rob Williamson, who today received the public recommendation of the Navarre Area Board of Realtors.
Williamson so far has raised $66,159.01. He serves as treasurer of his campaign and uses Bank of America in Milton.
ADDITIONAL INFORMATION: Mr. Piech has provided his bio, which follows:
Born: August 24 1965, 7 of 8 children. Raised on the Southside of Chicago
Resides in Holley By the Sea, Navarre Florida since July 2015
EDUCATION: Attended Thornton Fractional North High School in Calumet City, Illinois. Graduated 1983
Graduated with a Bachelor of Science in Mechanical Engineering from the University of Colorado at Denver in 1988.
Master of Science in Engineering and Environmental Management from the Air Force Institute of Technology October 1994
Masters in Strategic Studies, Air War College, Air University, Maxwell AFB, AL, 2010
PROFESSIONAL: Commissioned a Second Lieutenant thru the Reserve Officer Training Corp (ROTC) in the US Air Force in August of 1988, entered Active Duty in June 1989. Served as an Engineer in the Air Force for 27 years, 7 months and 10 days. Retired as a Colonel on 1 February 2017 from Headquarters Air Force Special Operations Command as the Director of Installations and Mission Support. Held numerous positions at over 13 Duty Stations across the globe. Three-time Squadron Commander and a Group Commander. Last assignment prior to coming to Headquarters Air Force Special Operations Command at Hurlburt Field, was Commander of the 27th Special Operations Mission Support Group at Cannon Air Force Base, New Mexico. Led six squadrons of nearly 1,500 personnel in the day to day operations and maintenance of Cannon Air Force Base New Mexico with a $25M plus annual budget. Decorations include: Legion of Merit, Meritorious Service Medal, Air Force Commendation Medal and Air Force Achievement Medal
PERSONAL: Married on October 6 2017 to the former Ms. Lynette Prevatte of Pensacola/Navarre. No children. Three rescued Labrador Retrievers (Rocko, Jake and Bruno). Hobbies: Woodworking, Motorcycle riding, Jet skiing, target shooting
AFFILIATIONS: American Legion; Sons of the American Legion; Veterans of Foreign Wars; Society of American Military Engineers; Navarre Beach Yacht Club; Navarre Beach Area Chamber of Commerce; Santa Rosa County Chamber of Commerce; Air Commando Association