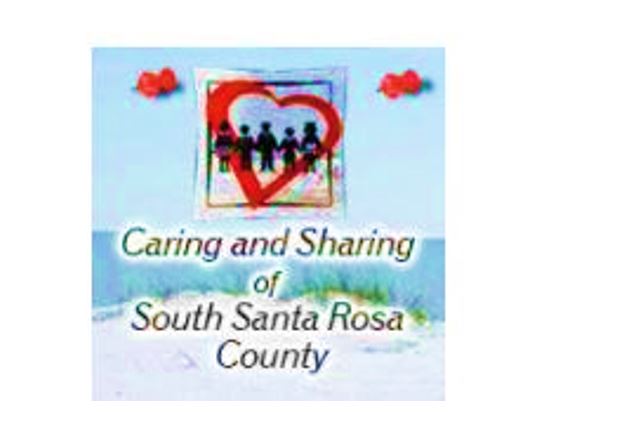 Caring and Sharing, a nonprofit that annually provides holiday services for those in need is seeking the community's support. As predicted, there is a bigger hardship on many this year-end. During a drive-through registration held in October over 230 families, equaling 897 individuals qualified to receive assistance this Thanksgiving and Christmas.
"So much has changed in our world, state and in the South Santa Rosa County area this year and many have been on the front lines assisting people in so many different ways", said Brenda Smith, Caring and Sharing, Volunteer Vice President. "It's hard to calculate right now the affect the COVID-19 pandemic has had and will continue to have on our communities, which is why we're seeking our supporters and counting on their backing in other ways," Smith added.
Caring and Sharing depends on the generosity of churches, schools, businesses, and individuals always stepping up and helping to serve those in need. The forty-one-year-old non-profit typically holds a few fall fundraisers, such as Juana Pagoda's annual chili cookoff and the Gulf Breeze vs. Navarre High School friendly football food drive. However, to abide by the CDC guidelines for COVID-19 safe practices, these and a few other events were cancelled.
This year the organization fundraising went virtual and they are asking for assistance in sharing the love this holiday season by participating in the inaugural Caring & Sharing Virtual 5K. "Please consider signing up, run the race at your own pace, then send a photo with your runner's badge to be featured as a proud supporter of such a worthy cause – feeding families in need during the holiday season," said Hailey Philips, Caring and Sharing, Volunteer Social Media. "The event starts NOW and will continue until Christmas, you may register on the Facebook page."
The organization is also seeking willing groups or businesses to consider taking on a collection of specific, much needed holiday food items to fill client boxes. Another great option is making a monetary donation this year on the organization's website donations tab to: PayPal to help ensure support is there.
Currently client distributions are planned as drive through pick up at these locations:
Sunday, November 22, 12:00pm – 3:00pm, Oriole Beach Elementary School, 1260 Oriole Beach Road-Gulf Breeze.
Sunday, December 20, 12:00pm – 3:00pm, West Navarre Intermedia School, 1970 Cotton Bay Lane-Navarre.
Clients will be asked to remain in their vehicles for COVID-19 safety precautions. The organization recommends checking the website for updates. Due to a fifty-volunteer location cap please contact Caring & Sharing message line at: (850) 396-0321 and your call will be returned by a member of the leadership team as soon as possible to check available volunteer times.
For more information visit: santarosacares.org.