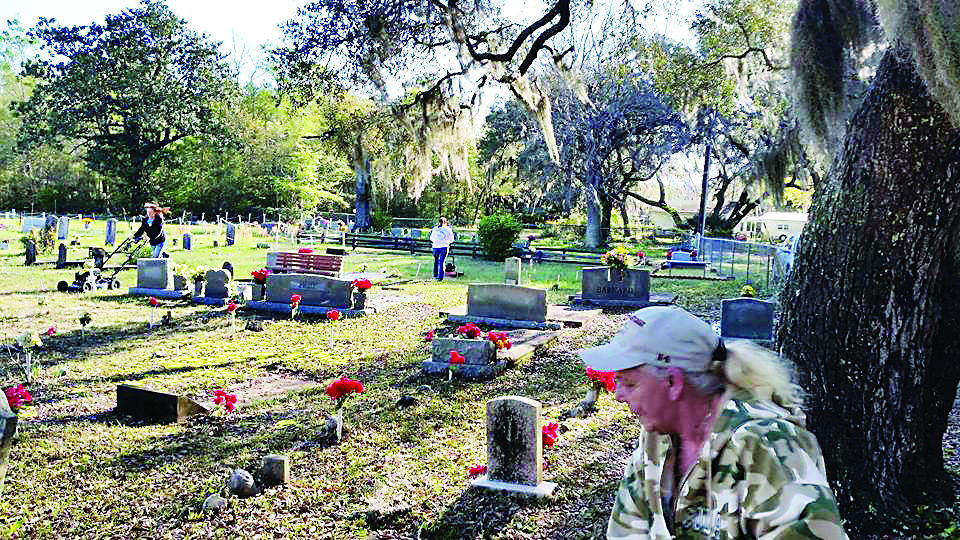 Down a winding road in Holley lies an old cemetery on East Bay. A historic church once stood at the site, but after being abandoned for decades, it collapsed following Hurricane Ivan in 2004.
Tom White, who lived in Lakeland for around 20 years, visited Holley Point Cemetery when he relocated to the area, and the neglect he found prompted him to take action.
"When I moved back I went out to the cemetery to visit my dad and was heart broke at how it was unkempt. So I called my family, brothers, sisters and cousins to show the love and respect to our family that's buried out there, and that's how it started," White said.
Not only is White's father buried in the cemetery, it's also the final resting place for three generations of his relatives. "Both of my great-great-great-grandparents are buried there," he said, pointing out his connection to the Harvell and Lowery lines. He also has American Indian connections.
So White was deeply moved to rally support and got a helping hand from his cousin, Lillian "Babe" Broxson, who has been helping him care for the cemetery for years now. He also said his wife, Cindy, has been right by his side and that his sister, Patricia, has been helpful.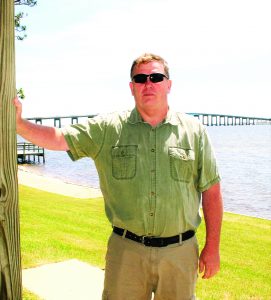 From time to time additional volunteers step in to assist, too. And others who no longer live in the area were also inspired by Tom's call to action. Mikey Landreth grew up in Holley but now resides in Louisiana. He can't be present for cleanups but donated equipment.
Recently Billy Coleman of Tallahassee decided to throw a fish fry in honor of Tom and the volunteers' dedication to caring for the cemetery.
"A person who gives of their time, money, sweat, and labor, to coordinate and work with a volunteer group to maintain the cleanliness of a community cemetery has to be, in some ways, a very special person," said Coleman, adding, "Tom White does just that, and his wife, as I understand it, is up to her elbows helping."
Coleman said years ago, before Tom started his mission, family members would only get by once or twice a year to clean up plots.
"Energizing and motivating a group of volunteers to expend the energy that they use to do this work, comes very close to being a modern day miracle. My family is very thankful…Nothing that we could ever do would appropriately show our gratitude for their work."
White said he was "awestruck" and kind of embarrassed about being recognized for his effort, but he said he was thankful.
His longtime wife, Cindy, said Tom loves history and felt he could make a difference.
And he has.