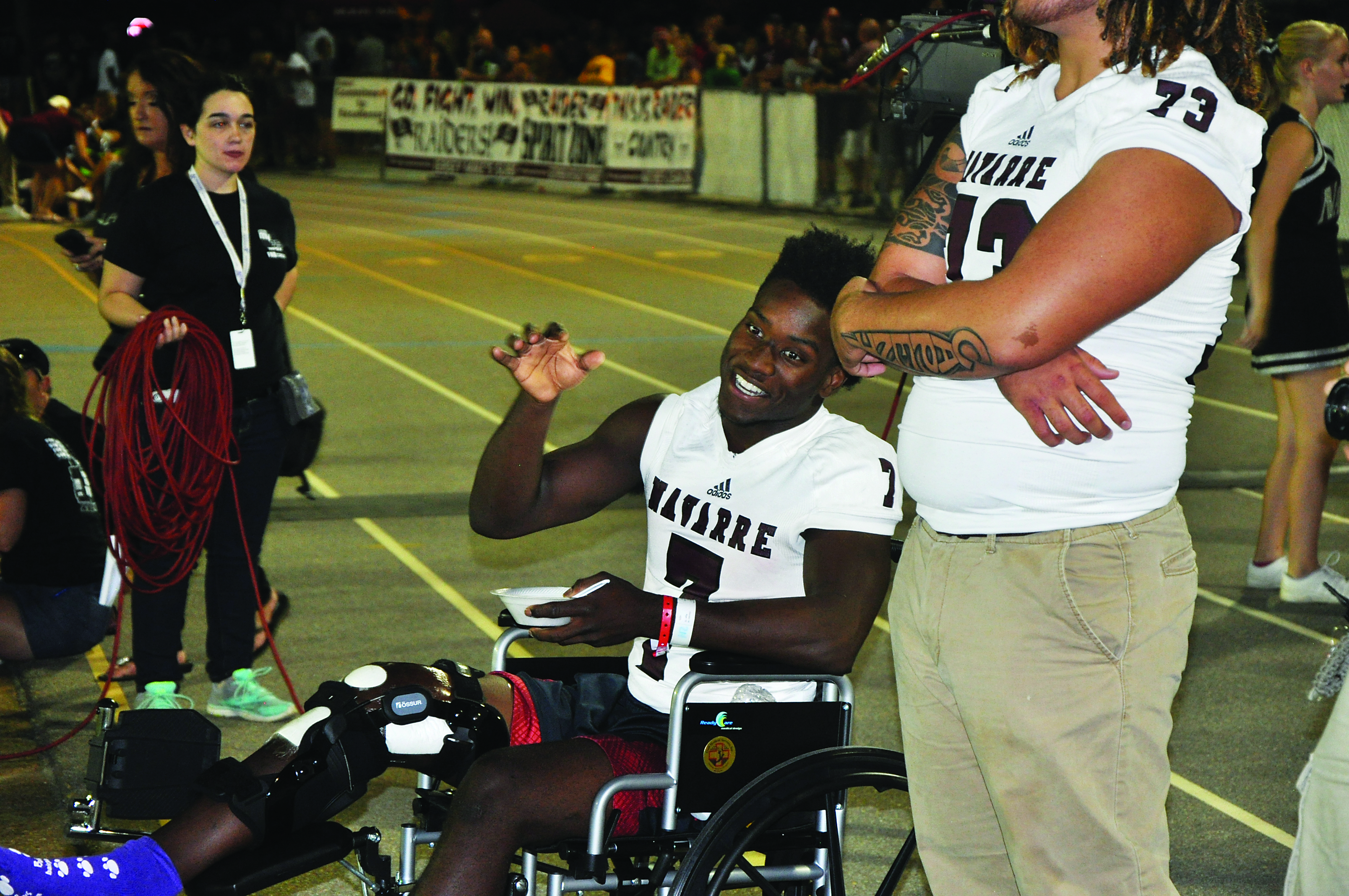 Upcoming Navarre High School senior and Raider football star Michael Carter celebrated his Fourth of July with a major announcement via Periscope marking his intent to pledge to the University of North Carolina.
Carter, a tailback for the Raiders, was sidelined only three games into his junior year in 2015 due to a knee injury. The Raider football team still went 10-0 in their regular season despite the loss of one of their most valuable players.
Well over 1,000 viewers tuned in to hear Carter's announcement, which he made next to family and friends.
In June, Carter announced to his fans his intentions to announce his college pick on July 4. Nearly 20 schools had offered him a scholarship to play NCAA football.
The up and coming senior had other offers from colleges around the nation including schools in Mississippi, Tennessee, Colorado and Kentucky. But the soon-to-be senior made his intent with the Tar Heels.
Carter plans to return to the field this upcoming school year healed from his injury after he was cleared by doctors to play.
In his first two years as a Raider, Carter rushed over 1,400 yards and nailed 20 touchdowns.