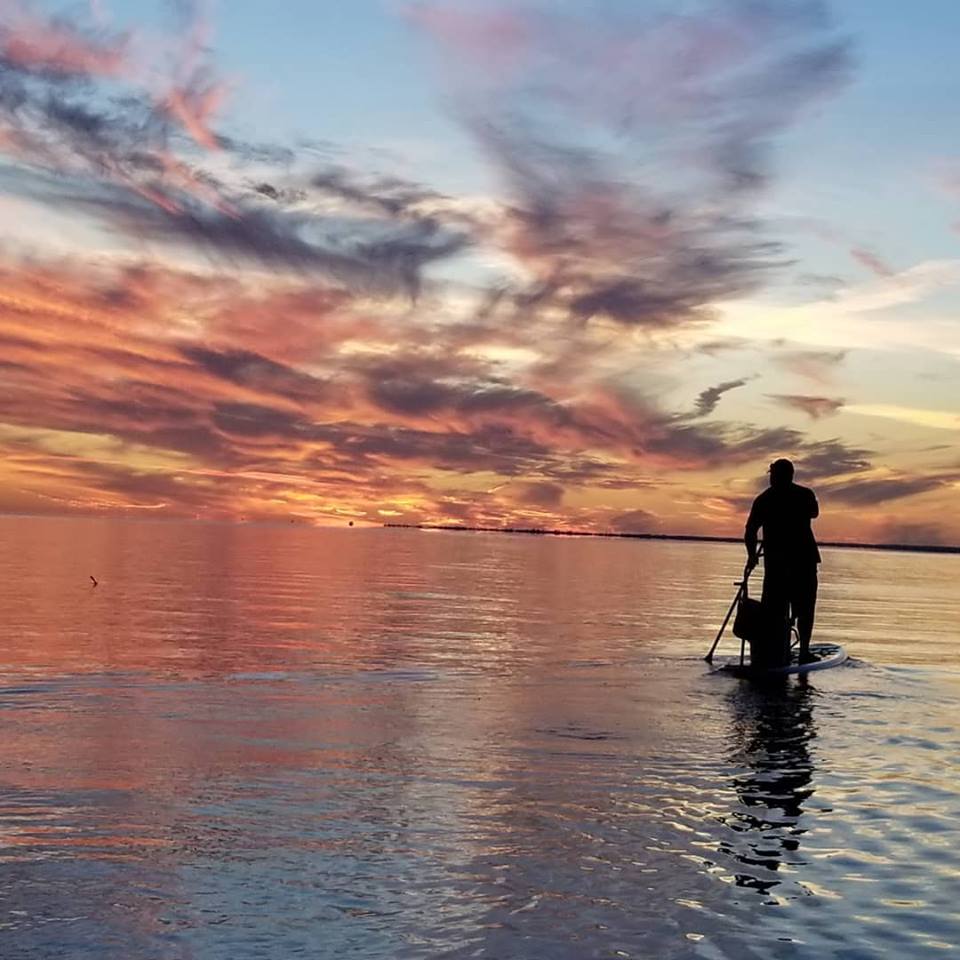 James Broxson, owner of Broxson Outdoors, pictured on Santa Rosa Sound
The Florida Department of Environmental Protection invites Florida's residents and visitors to celebrate Florida Paddlesports Month this November and explore the more than 4,000 miles of designated paddling trails throughout the state.
"We are very fortunate to have dozens of waterways to enjoy paddlesports," said James Broxson, owner of Broxson Outdoors. "From the Gulf to Santa Rosa Sound and local bays, up into the rivers and creeks, our area has become a destination for paddling."
Florida is home to 67 state designated paddling trails, coordinated by the Florida Park Service Office of Greenways and Trails. Annually, an estimated 13.5 million residents and visitors enjoy the beauty and health benefits of paddlesports in Florida.
"Florida's State Parks and designated paddling trails offer terrific access to outdoor experiences. Our rivers and waterways are scenic with native wildlife and opportunities to enjoy Florida's unique ecosystems," said Florida Parks Service Director Eric Draper. "Florida Paddlesports Month is a great time to get out on the water and enjoy The Real Florida."
Florida's fall and winter months provide the perfect weather for exploring paddling trails and waters. Florida's state parks offer a range of paddling opportunities, including kayaking the many springs at Ichetucknee Springs, paddleboarding the mangrove-lined waterways at Dr. Von D Mizell-Eula Johnson or exploring a rare coastal dune lake at Topsail Hill Preserve. Paddlers can observe wildlife and Florida's seasonal visitors, such as various waterfowl and manatees.
November also features many statewide events that provide Florida's residents and visitors the opportunity to explore the state's natural resources:
Visit Florida State Parks for more information and to plan your paddling adventure.
"Come see us, and we'll hook you up with some great paddle boards for enjoying an escape or fishing," Broxson said.