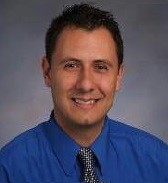 Kenny Long, a teacher at West Navarre Intermediate School, has prefiled for the Santa Rosa County District 3 School Board race.
Long faces incumbent Carol Boston, who signed up to seek re-election November 9, 2017. Boston made a $5,000 self-loan to her campaign.
According to Santa Rosa County Supervisor of Elections Tappie Villane, local school board races are non-partisan and require a 50 percent plus one vote margin for a winner to be declared in the August 28 primary race.
If a candidate doesn't surpass that required margin, the top two candidates in the race will face off again in the November 8 general election.