The Greater Navarre Area Chamber of Commerce's Military Affairs Committee will be taking a guided bus tour of Eglin Air Force Base on Friday, February 24. The event will include lunch at one of the base's dining facilities.
"What is special about this event is that we will be on the tour with members of three other local MACs — members from the Destin Chamber MAC, the Crestview Chamber MAC, and the Choctawhatchee MAC in Walton County. It will be great to not only see our amazing airmen in action on base at Eglin, we will also get to network with other great local civilian supporters of our military," said Tony Hughes, chairman of the Greater Navarre Chamber MAC.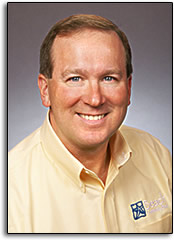 Hughes said the Public Affairs Office staff "work very hard to engage the local community into the military's mission and an event like this takes a tremendous amount of coordination and pre-planning. The airmen at Eglin will also be taking time away from their normal workday to interact with us and help educate us about how they serve our country and keep us safe."
Hughes said the deadline to sign up for the tour is Feb. 10. For more information call Hughes at (850) 259-6820.