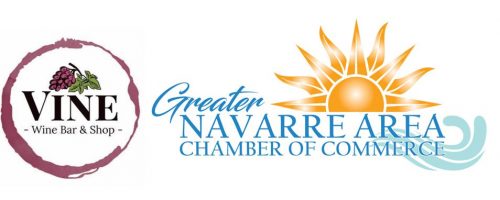 The Greater Navarre Area Chamber of Commerce on August 6 will host an After Hours networking event at VINE Wine Bar & Shop. Additionally, the venue will being hosting the chamber's monthly Empowering Women Cocktail Hour.
Free finger food, cash bar and full menu will be available during the After Hours event, which starts with a 5 p.m. ribbon cutting to celebrate VINE becoming the chamber's newest President's Club Member.
The chamber's monthly Empowering Women Cocktail Hour will take place on the fourth Monday of each month.
"This is going to be so much fun," said VINE Owner Melissa Hoar, who owns the venue with her husband, David and said they are excited about the events.
VINE is located at 8211 Navarre Parkway. For more information like them on Facebook or visit www.vinewinebarandshop.com.