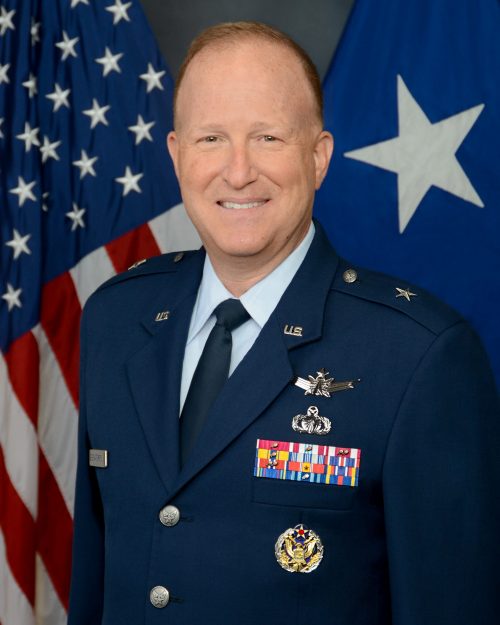 Why join your local chamber of commerce? There are many reasons to join, but I will touch on six solid reasons to participate:
1st is Relationships. You build relationships with other business owners making friends and advocates for your business. You may not do business with one another; however, you will be able to share one another's business within other social and networking venues each of you attend. When you attend events or serve on committees, you have many opportunities to interact with all types of people, making new alliances both financially and personally.
2nd is Visibility. While many companies are striving to be seen in the cyber world, nothing sells better than being "face to face". Your brand is you; you are the business! People are more likely to buy form you, the person, as opposed to you the commercial. The Chamber provides several opportunities such as, Business After Hours to showcase you!
3rd is Promotion. The Chamber offers several types of advertising options and sponsorship packages. Business partners can sponsor an entire event or sponsor several events throughout the year. This will increase your exposure by keeping you and your business name in the fore front of your potential client's mind.
4th is Community Connection. This is the very reason I, Advance Auto Parts, joined the chamber. As a large corporation, we tend to feel that we to large of a company to join. It's our people that serve our customers and we're promoting our Team and building the relationships within our community and being a good corporate citizen. This is true for our small and non-businesses citizens also. Bringing businesses and the community together to lift the economy.
5th is Ongoing training and education. For most businesses that do not have large training budgets, going to national conventions or bringing in the experts of their field, it's simply out of the question. The Chamber provides such resources inexpensively to bridge those gaps.
6th is Programs and events. Membership in the chamber of commerce allows you access to all their programs and events. From business training lunches, networking specific events, awards ceremonies and much more as you can see from the calendar of events below. All are designed to grow your business in some fashion.
Our chamber is known to stimulate business-to-business services and business-to-consumer visibility while building credibility and expanding your connections. However, in order to fully receive the benefits of the chamber, you must participate. Like going to college, the more you put into it, the better knowledge or results you will receive.
For more information you will find us at www.greaternavarrechamber.com , on our Facebook page and many of our community events. The chambers phone number is 850-397-4120. We have our business directory located at the Navarre Beach Visitor's Center.
The Greater Navarre Area Chamber of Commerce February calendar is full of opportunities to partner and network within the community:
Friday, February 14, 2020 7:30 am – 9 am Breakfast, Business and More held at the Days Inn & Suites Navarre Conference Center, located at 8700 Navarre Pkwy., Navarre. Guest speaker will be Santa Rosa County Economic Development Director Shannon Ogletree. Breakfast catered by Alphy's Family Restaurant. Breakfast is served at 7:30 a.m., and the presentation takes place from 8-9 a.m. Ogletree has worked with a wide range of industries, from aviation/defense companies to Internet security to renewable energy manufacturing to call centers. Experience has taught him that growing a successful local economy is driven by investing in the businesses you have, engaging the community, and developing industry diversity. He earned a Masters of Business Administration (MBA) and a Bachelor of Science in Business Administration (BSBA) from the University of West Florida and has completed training with the International Economic Development Council to become a Certified Economic Developer (CEcD).
Tuesday, February 18, 2020 11:30 am – 1 pm Military Affairs Council Lunch & Learn held at the Visitor Information Center, located at 8543 Navarre Pkwy., Navarre. Guest speaker will be Brigadier General Anthony W. Genatempo. the Air Force Program Executive Officer for Weapons and Director of the Armament Directorate, Air Force Life Cycle Management Center, Air Force Materiel Command, Eglin Air Force Base, Florida. All MAC Members and invited potential MAC Members are free to attend. Lunch is served at 11:45 AM and the meeting runs 12 – 1 PM. Lunch is being sponsored by Emerald Coast Harley-Davidson.
Thursday, February 20, 2020 11:30 am – 1 pm Women Empowering Women Luncheon held at the Pullum Family YMCA, located at 2379 Pawnee Dr., Navarre. Guest speaker, Kristen Deese, is a Business Coach and Certified Behavioral Consultant who helps businesses grow by strengthening the 'behind the scenes' framework and communication strategies within the organization.
Thursday, February 20, 2020 5:30 pm Ribbon Cutting and Business After House event at Stripes Pub & Grill – 1878 Andorra St., Navarre, FL. Sponsored by Jason Stanley of Mach 1 Detailing & Auto Care. Ribbon Cutting for Stripes at 5:30 then a business after hours with appetizers provided by Mach 1 Detailing and a cash bar. This is a free event for all Chamber members and invited guests.
Connect – Engage – Grow – Prosper with the Greater Navarre Area Chamber of Commerce! Learn more: http://www.greaternavarrechamber.com