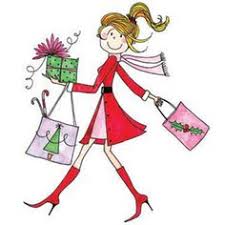 The Greater Navarre Beach Area Chamber of Commerce's women's group is hosting a roundtable discussion on holiday marketing during their November 15 monthly luncheon.
Romi White, publisher of South Santa Rosa News, will lead the discussion, which will include innovative, fun and cost-effective ideas for promoting holiday products and services using social media and other means.

White earned a Bachelor's of Science in Computer Science from the University of West Florida and worked as a local and state government spokeswoman and news reporter before starting South Santa Rosa News in 2015. She will cover topics including digital marketing strategies, advanced marketing techniques and how small businesses can capitalize on analytics utilized by Google, Amazon and other data-driven corporations.
"Small businesses can use easily accessible data we'll discuss to develop a solid game plan for increasing holiday sales and profits and adapting seasonal marketing campaigns to better reach targeted customers," White said. "We'll also discuss data onboarding, connecting offline customer information for online marketing, which can be a tremendous tool for small companies."
Lunch will be served at 11:30 a.m. with networking ahead of the roundtable discussion, which will take place from 12 noon until 1 p.m. at the Navarre Visitor Information Center located at 8543 Navarre Parkway.