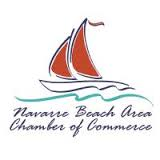 The Navarre Beach Area Chamber of Commerce and its CEO Judith Morehead filed a May 31 motion to dismiss a defamation lawsuit filed against them by Beach Community Bank President Tony Hughes.
Hughes filed his suit May 18, alleging Morehead made false accusations against him during a board meeting and accusing the chamber of negligence in her supervision.
The motion filed by Pensacola attorney Erick M. Drlicka seeks to have the lawsuit dismissed because Hughes "has failed to state a cause of action as to each claim" therein. \
"In order to state a cause of action for defamation, Plaintiff must sufficiently allege publication to third parties of allegedly false statements with knowledge, reckless disregard or negligence as to the falsity, actual damages and statement must be defamatory," states the motion, adding, "A defamatory statement does not become actionable, however, until it is published or communicated to a third person."
Also, because Morehead allegedly made the comments during a board meeting, the motion to dismiss claims statements made to the corporate executives or managerial employees of that entity are being made to the corporation itself.
"The alleged defamatory statement was made between executive and/or managerial employees of the Chamber and constitutes nothing more than the Chamber 'talking to itself.'"
The filing argues the cause of action for negligent supervision also fails because it is "based upon the same defamatory statement."
Hughes had no comment in response to the motion to dismiss.