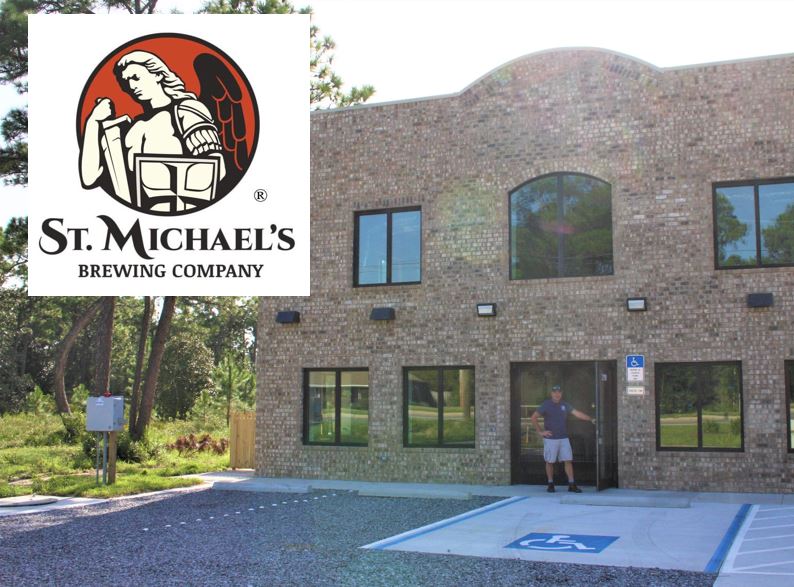 St. Michael's Brewing Company is expected to open soon on Highway 87 in Navarre – just one mile north of U.S. 98.
After construction and Coronavirus-related delays, St. Michael's Brewing Company is expected to open within the next 30-45 days in Navarre.
"We're stoked. We've got a lot of people excited about it," said Owner Michael Bares Sr., who has built an impressive two-story facility to accommodate his state-of-the-art equipment.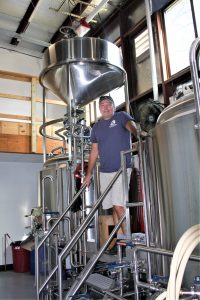 The building has an industrial feel which features all-LED lighting, permeable parking and a custom poured concrete bar. Additionally, Bares is setting up a shaded outdoor beer garden in the back. Live music will also be featured regularly.
He plans to host mobile food vendors on a rotating basis and already has interest from vendors in Fort Walton Beach and Pensacola.
"We will be for sure the first microbrewery operating in Santa Rosa County," he said, pointing out there are existing nano breweries, which produce smaller volumes of craft beer.
Presently he has two batches in production and plans to produce roughly 640 gallons of craft beer per week not only to be used at St. Michael's but also to be available for growler fill ups, curb-side service and distribution to other establishments.
St. Michael's beers are named in honor of first responders and the military. Bares, himself a veteran, explained that the "Longtabber" brand is a nod to the 7th Special Forces Group, which is headquartered at Eglin Air Force Base. Other brands include Air Commandos and Charging Charlies, which is named for the 823d RED HORSE Squadron from which he retired.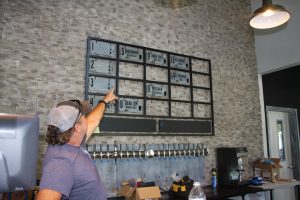 In addition to beer, a selection of four wines will be kept on tap, plus Bares is exploring adding craft sodas as a non-alcoholic option for patrons.
Right now Bares is waiting on a state minor food license, which will enable him to open at 50-percent capacity per current state COVID-19 requirements. He plans to serve hot dogs and brats in order to open.
The brewery is located at 2199 Hwy. 87 S in Navarre. Follow St. Michael's Brewery Company on Facebook or visit www.stmichaelsbrewing.com for more information.