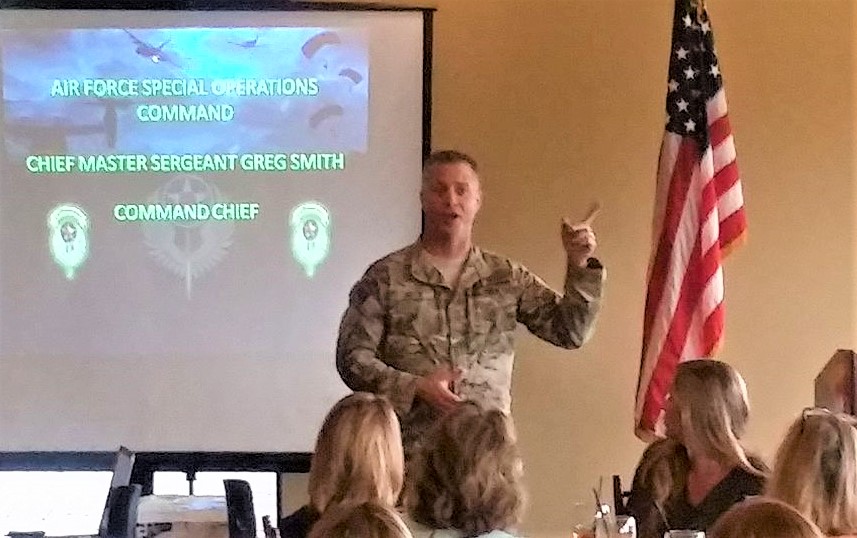 South Santa Rosa News file photo
Chief MSgt Greg Smith, command chief of Air Force Special Operations Command at Hurlburt Field, has been selected to replace Command Sgt. Maj. Patrick L. McCauley as the command senior enlisted leader for U.S. Special Operations Command, MacDill Air Force Base, Florida.
Chief Smith entered the Air Force in March 1990. He began his career as an aircraft armament systems specialist and retrained as an AC-130U Aerial Gunner in 1996. His previous assignments include Eglin Air Force Base, Florida, Eielson AFB, Alaska, Hurlburt Field, Florida, MacDill AFB, Florida, Kirtland AFB, New Mexico, Stuttgart, Germany, and Mons, Belgium. Chief Smith has deployed in support of numerous contingencies, including Operations Joint Endeavor, Joint Forge, Silver Wake, Enduring Freedom and Iraqi Freedom. He has flown more than 3,500 hours in AC-130H/U, HH-60G and various aircraft, including 1,379 combat hours.