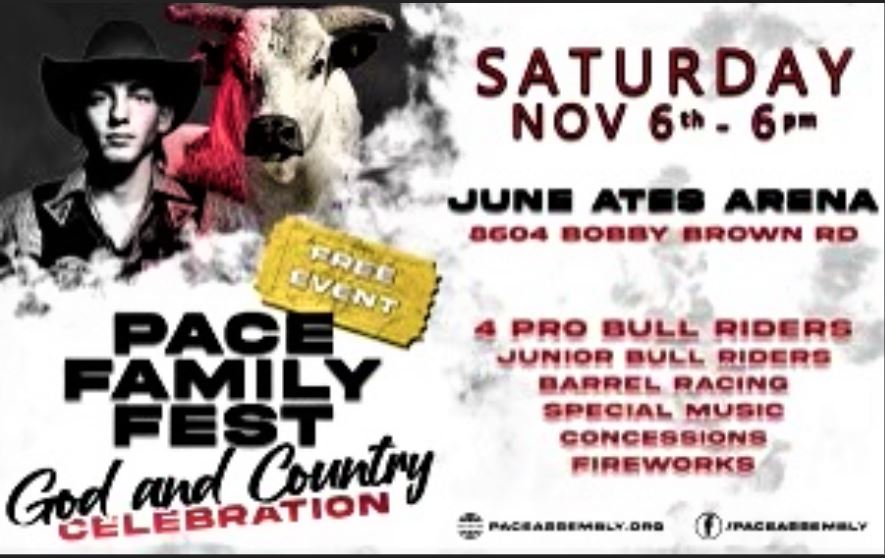 Pace Assembly of God will host its inaugural Pace Family Fest from 6-9 p.m., Saturday, November 6 Family Fest at June Ates Arena in East Milton.
The event will feature four professional bull riders plus junior bull riders and barrell racing with members of the Southeastern Youth Rodeo Association.
Concessions will be available during the event, which will end with a fireworks display.
"It's basically an outreach to the community," said Cheri Martin, administrative assistant to Pastor Joey Rogers.
The June Ates Arena is located at 8604 Bobby Brown Road in East Milton.