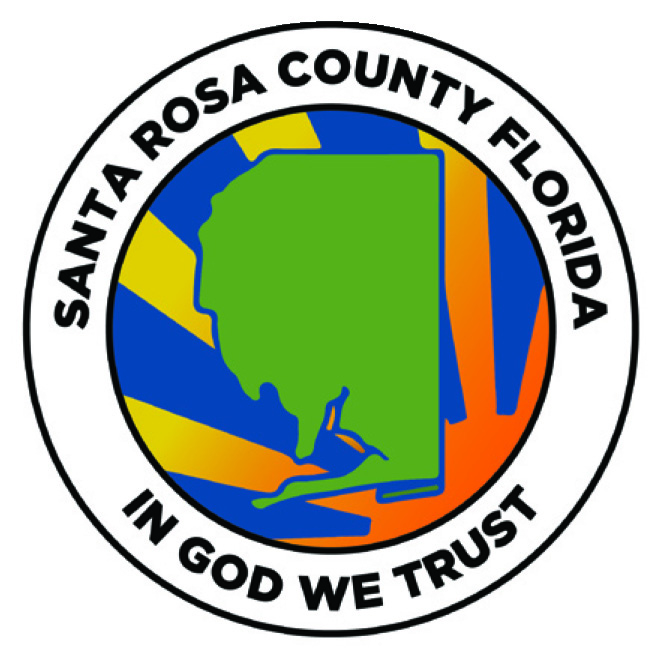 Attorney Kerry Anne Schultz-Battle, during the October 28 Santa Rosa County rezoning meeting, successfully pleaded on behalf of Midway Baptist Church for county commissioners to allow the church to replace a privacy fence damaged during Hurricane Sally with a landscape buffer.
The county's zoning board, which hears such requests and makes recommendations to commissioners, voted October 14 to deny recommending the church's request.
Therefore, an appeal was made to the Board of County Commissioners, who ultimately approved the request by a 4-1 margin. District 4 Commissioner Dave Piech provided the sole opposition.
Schultz explained the church is required to provide a buffer between its commercial property and a neighboring residential area but that the church was seeking a variance from an approved 1992 site plan, which had required an 8-foot privacy fence.
"We believe that replacing it with a landscape buffer will be more durable," Schultz said, noting the church also wanted to install a chain link fence for safety around a retention pond. She argued that erecting another 8-foot wooden privacy fence poses a hardship. "We don't want to have to go through another hurricane where the fencing system falls due to wind-driven rain." She also pointed out that the county's revised land development code only requires a six-foot fence or a landscaping buffer as an alternative.
Longtime Midway Baptist Church Pastor Dennis Brunet told commissioners the church has spent in excess of $100,000 maintaining the fencing over the years.
District 1 Commissioner Sam Parker spoke up to support the request. "Any group of folks, especially a (church) with a goal to perpetuate the Gospel in a world that my children are growing up in and that so (many) need to hear about the love of Jesus and salvation, I fully support you and your ministry."
District 2 Commissioner Bob Cole also expressed his intent to support the vote.
"In full disclosure, I am a member of Midway Baptist Church," said District 3 Commissioner James Calkins, who asked and received confirmation from the board's legal counsel that he was still allowed to vote on the matter. "You've got a pro-church BOCC. What's it's all about is Jesus more than anything," added Calkins.
Two neighboring property owners spoke out in opposition to the church's request.
Scott Kemp, who lives directly behind the church on Hummingbird Court, was removed from the county zoning board in 2019 after allegations of spitefulness resulted in replacement of the entire advisory board. "Shrubs are not going to stop noise and dirt…Why should I have to see the highway and suffer those different pollutions every day."
Additionally, Kemp said he was going to write the Governor and State Attorney to complain over comments Calkins' made following the October 14 zoning board meeting, stating his intention to fire his zoning board appointee for opposing the church's request. Kemp also said he will be filing an ethics complaint with the county.
After the Oct. 28 meeting ended, Calkins said he was taken aback when Piech told him and a county administrator that he could vote against a church without lightning striking him. Calkins felt the comment was sacrilegious.
Piech was also caught on a hot mic, exclaiming "Jesus Christ" in frustration after recessing the July 27 commission meeting.
Piech has not replied to a request for a comment.