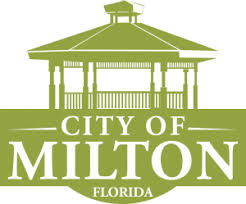 The Milton City Council by a 6-2 vote during last night's council meeting approved moving forward with plans for its new wastewater treatment plan project, which will be built in East Milton.
The action was taken one day after Mayor Heather Lindsay asked the Santa Rosa County Board of County Commissioners to move forward with a deed associated with the project, which is named the North Santa Rosa Regional Water Reclamation Facility.
Last September the City was allocated $9.7 million in FEMA funds to demolish its current plant, which is in a flood hazard area in downtown Milton. That facility discharges treated wastewater directly into Blackwater River.
Instead of discharging effluent into the river, the future facility will utilize a rapid infiltration basin system and spray fields.
Florida Senator Doug Broxson yesterday told South Santa Rosa News that the site for the new plant is 80-feet above sea level. "We know it's not going to flood there."
Broxson, who serves as Chairman of the Senate Appropriations Committee, stressed the importance of the new wastewater treatment plant project and potential financial and legal ramifications from the Department of Environmental Protection if the City fails to meet its deadline to stop discharging treated wastewater into the river at its existing plant.
"If DEP shuts down that system, they're going to have thousands of people who cannot get sewer," Broxson said, adding, "DEP has bent over backwards" to extend its deadline for the City of Milton to stop discharging wastewater into the river. According to Broxson, DEP will impose "severe penalties" if the City fails to meet that deadline.
Additionally, Broxson pointed out the risk for lawsuits. "There's going to be thousands of people who cannot get sewer."
Milton City Councilman Jeff Snow praised Mayor Heather Lindsay for her leadership. He also thanked fellow council members, including newcomers Jason Vance and Gavin Hawthorne, for voting to move the project forward.
"This wastewater treatment project is a regional plant which will benefit Santa Rosa County for decades, enabling the removal of septic tanks from the shorelines of the river, permanently ending the discharge of effluent into the river and also bringing in higher paying jobs to the area."
According to City Manager Randy Jorgensen, construction is expected to commence in 2023 and by 2025 all discharge of effluent into Blackwater River will cease.