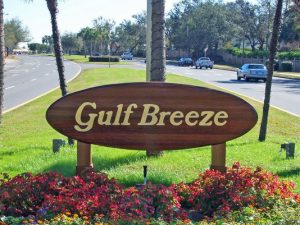 The City of Gulf Breeze is planning a "Community Shred Day" for this Saturday, May 13 from 9 a.m. to noon at Gulf Breeze City Hall, located at 1070 Shoreline Drive in Gulf Breeze.
The event will allow individuals to bring their personal paper documents to be shredded (tax information and returns, bank statements, canceled checks, paycheck stubs, ATM receipts, etc.).
For several years, the state of Florida has ranked in top categories for identity theft per capita. Shredding unneeded sensitive documents protects individuals, as a common tactic for identity thieves is to steal information from trash or recycling.
Each car is limited to 50 pounds of paper material, which equates to approximately two bags or boxes of paper documents. Staples and small paper clips do not need to be removed. This community event is not for businesses; no corporate business/company documents will be accepted. This service is being provided by Gilmore Services who will be providing one mobile shredding truck for this event.