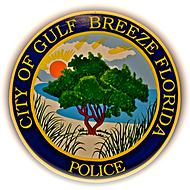 The City of Gulf Breeze is hosting its 6th annual Chili Lunch on Wednesday, February 17. The annual lunch benefits the local Relay for Life.
The lunch will take place from 11:30 a.m. to 1 p.m. at Gulf Breeze City Hall located at 1070 Shoreline Drive in Gulf Breeze.
The cost is $5 and includes chili, a grilled cheese sandwich, a drink and dessert.
The council and city workers will be on hand to serve the citizens.
Not a chili fan? Don't worry, the city has those people covered. They will also be serving several homemade soups.
If you can't stay and need a "to go" order, call ahead at 934-5115 during the event and city staff will prepare one for you. All proceeds from the event go to Relay for Life.