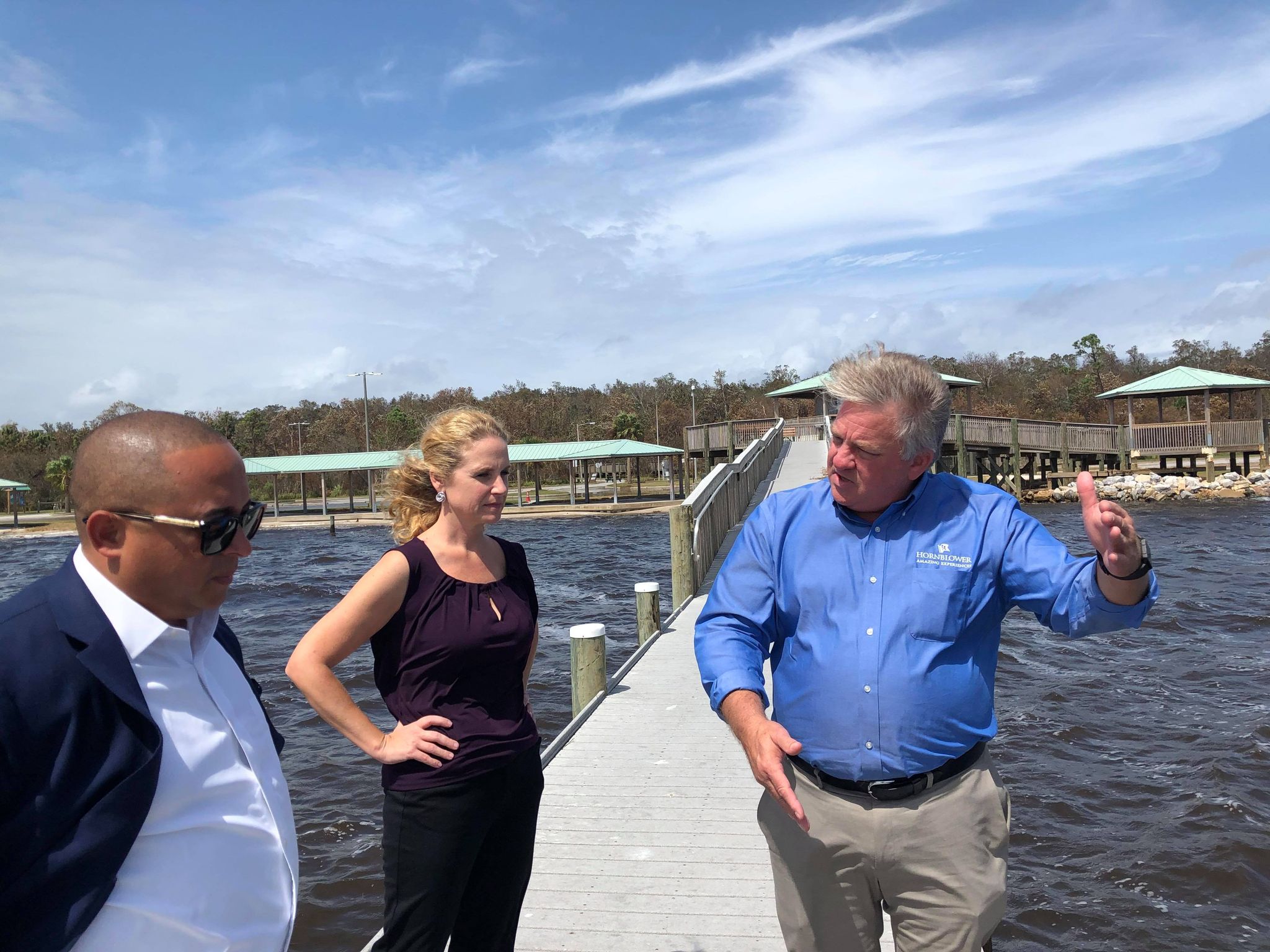 Abell, center, had a meeting earlier today at Shoreline Park to discuss a commuter ferry system
Gulf Breeze City Manager Samantha Abell is working outside the box with other agencies to quickly set up a commuter ferry service which could start operating out of Shoreline Park South soon.
"In coordination with Pensacola Beach and the City of Pensacola, Shoreline Park South may become the launching (point) of a commuter ferry in order to most expeditiously get commuters to Pensacola jobs and back," Abell told South Santa Rosa News on Wednesday.
Abell said a related meeting convened this morning, and there are ongoing logistics in order to facilitate such a public commuter system. Gulf Breeze officials met with Hornblower, a ferry operator this afternoon, and the company will meet with Pensacola Beach later today, she said.
"The goal would be to allow the boat ramp to stay open on the weekend and also facilitate private charter captains, but during weekdays allow large ferries,' she said, noting officials are working "as quickly as possible" to bring the idea to fruition.
Currently, Shoreline Park South and its boat ramp remain closed. Abell said the park sustained damage to docks but that emergency repair efforts are moving forward.