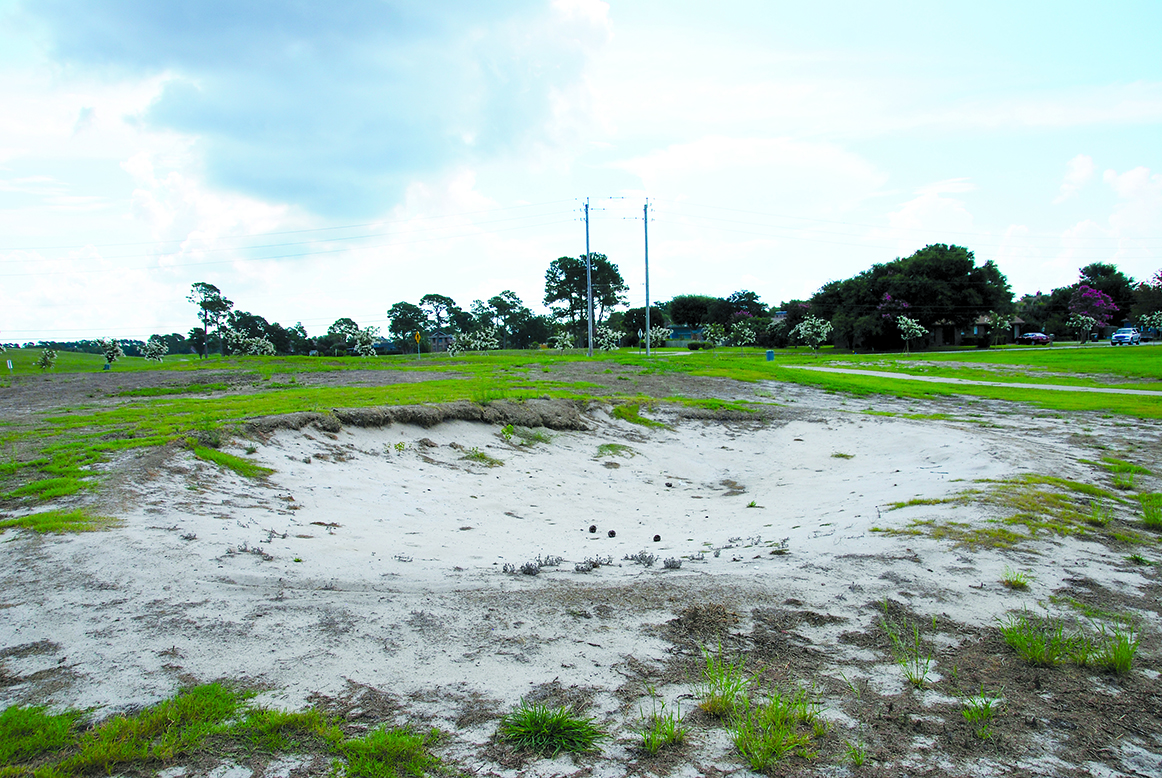 After receiving a proposal from an ambitious citizen earlier this month to purchase Tiger Point Golf Course, the City of Gulf Breeze is looking to acquire appraisals on the course so they have an idea of how much to negotiate in case an offer comes down the pipeline in the future.
At Thursday night's City of Gulf Breeze Executive Committee meeting, City Manager Edwin "Buz" Eddy read a memo to city council asking the city to consider dishing out $8,500 for three appraisals on the golf course.
One of the appraisals would be for the east course in its current status as an "operating golf course". The second appraisal would be for the former west course less the property needed for the city to expand its wastewater treatment plant. And the final appraisal would be for the TPGC driving range that sits in front of the golf course's club house.
If approved, all of the appraisals will be completed by Brantley and Associates Real Estate Appraisal Corporation of Pensacola.
The city acquired the golf course back in 2012 after its previous owner was facing financial woes on the property. According to Eddy, the purchase was originally made to save the city money since a number of its water customers reside on the golf course. The loss of the course through bankruptcy could have ultimately led to the loss of water customers.
The city also intended to utilize part of the golf course to expand its wastewater treatment plant that sits inside the course. The city still has the option to build an expanded plant on property they have on Bergren Road.
During a city meeting on July 5, Gulf Breeze resident and businessman Paul Stagner entertained the idea of selling the course to a group of investors. Stagner said he could offer the city a price on the golf course in its current state. If the investors were to purchase the course, Stagner told the council that the west course, which has been closed for over a decade, could be reopened to the public.
Since the purchase of the course, the city has struggled to turn a profit on the property and even hired Integrity Golf Company to help the city manage the course and turn it around.
The city purchased the course for $2.6 million plus closing costs in 2012.