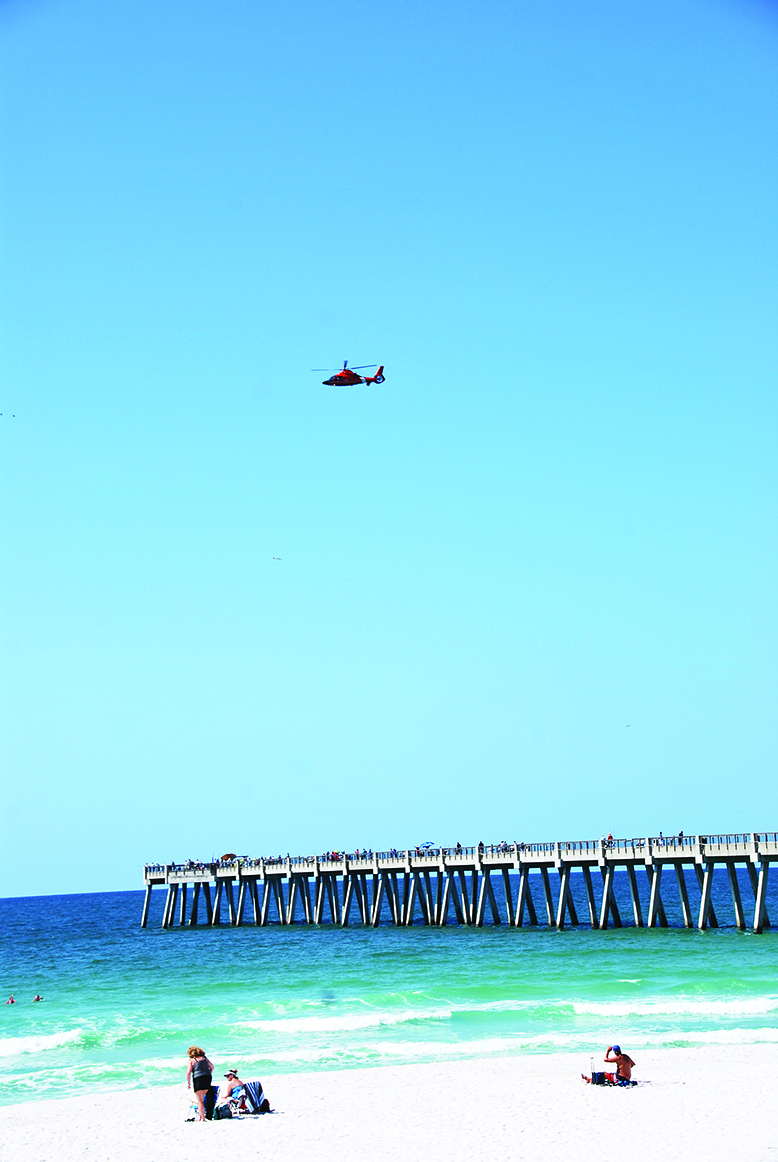 The U.S. Coast Guard is scouring Navarre Beach for a missing swimmer who went out for his daily swim and never returned.
Coast Guard Sector Mobile received a report at 6:18 p.m. yesterday that Jay Wiley Evans, a 64-year-old Caucasian male, had not returned from his daily swim off of Navarre Beach.
Currently, Coast Guard Station Pensacola 45-foot Response Boat-Medium crew, Coast Guard Air Station New Orleans MH-65 Dolphin helicopter crews, Coast Guard Cutter Cobia crews, the Florida Fish and Wildlife Conservation Commission and the Navarre Beach Fire Department are searching for the missing man.
Anyone with information is requested to contact the Coast Guard Sector Mobile at (251) 441-6211.