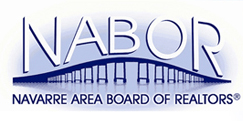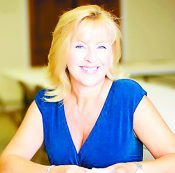 Angela Campbell, Navarre Area Board of Realtors Executive
"All real estate is local" isn't just a catchy statement. Whatever the national trends are with regard to real estate – whether they are booming or busting – what really matters is what the market conditions are in your region, town, or neighborhood. In Navarre, for many months now, we have been witnessing a tightening of inventory, driving prices higher, multiple offers, and leading to a new dynamic in the market place: Coming soon listings!
Originally a catalyst by the banks to generate interest and offload distressed properties, "coming soon" is a practice now frequently used to pre-market any condition of property, typically on social media or sometimes with just a sign in the yard. It can be for genuine reasons such as the owners need to complete some repairs, or the agent doesn't have full access to take pictures or measurements. The property isn't officially available to show or accept offers, (hence 'coming soon'), and isn't given the full market exposure garnered by the MLS service.
Sometimes, however, "coming soon" advertising is used to circumvent the MLS, market the property to a select, limited group of people, or pressure a buyer to use the listing broker for the transaction, which not only breaches real estate professionals' ethical duties to clients but may violate real estate license and consumer protection laws. The difference is whether there is a compelling reason that this sales tactic is in the best interest of the client.
And here's why in the current market "local" really matters: As a buyer, if you want the first bite of the cherry, (and in the current market who doesn't?), then a listing's visibility typically relies on local industry knowledge. Just as during the real estate downtown a few years ago when short sales and foreclosures dominated the marketplace, using the services of a local Navarre Realtor® to buy or sell, is the smart decision. Your local agent has real world experience in the community: they are familiar with market dynamics that give them the competitive edge, and if a property is marketed as "coming soon", they can hustle to get you first thru the door at showing time.
All Realtors® have sworn to abide by a strict code of ethics. Having a ethical, professional expert on your team, who's aware of local influences, puts buyers ahead in the fierce competition for, what is, a limited number of available homes. When selling, local Realtors® know the nuances of a neighborhood's micro-market and can expertly assess how a home compares to similar ones recently sold in the area. If they are marketing the property as "coming soon", it's a good bet that their social media circle comprises of the audience you are ultimately hoping to attract.
Of course with today's increasing reliance on technology, local market information is freely available online so that both the buyer and the seller can get a sense of what a property is worth, and the way we do business is consequently changing. The Navarre Area Board of Realtors® is the voice for local real estate and the board of choice for successful local Realtors® who specialize in the Navarre area. We are proud, as organization, to invest in our community, to protect private property rights, to promote homeownership and to provide every possible service for our members to successfully meet your property buying and selling needs. To search available listings: www.navarrehomesonline.com