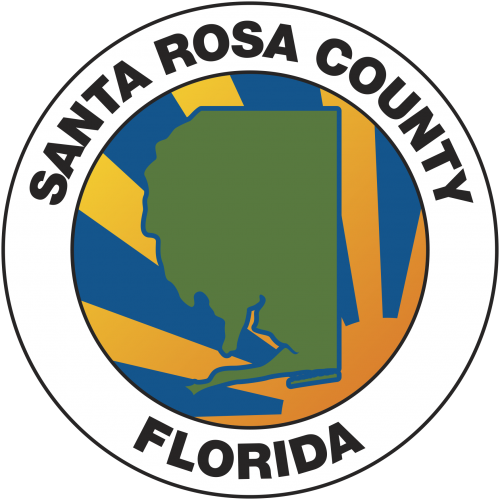 More than 30 supporters of Panhandle Butterfly House showed up at today's Santa Rosa County Commission meeting to support the organization's planned new facility after Commissioner Sam Parker asked fellow commissioners to revisit last fall's decision to fund certain Navarre Park improvements.
Roughly eight months ago Santa Rosa County Commissioners unanimously approved taking out a $1.865 million loan to help fund improvements at Navarre Park — after a unanimous recommendation for its approval was made by the county's tourist development council, which agreed to using future county tourist tax revenues to repay the loan.
But during last Thursday's TDC budget workshop Commissioner Sam Parker and the TDC supported revisiting the funding.
Then Parker last Thursday afternoon asked to have the matter added to Monday's commission meeting agenda, which is usually distributed Thursday afternoon.
"I didn't receive my agenda until (Friday afternoon). It just feels rushed. Just don't seem like it's been vetted appropriately," District 5 Commissioner Lane Lynchard said, describing the proposed action as "haphazard."
District 4 Commissioner Rob Williamson said he was surprised by the move. "I don't know why it's happening now, considering that the TDC and BOCC unanimously approved it last year."
Supporters of the Butterfly House were also caught off guard by Parker's suggestions, which included revisiting a possible cost savings by relocating the future Butterfly House facility to the site of the future Emerald Coast Wildlife Refuge in Holley.
Williamson during Monday's meeting questioned whether or not Parker had approached ECWR about revisiting the merger of the organizations facilities to ECWR's location.
"I've never talked to Sam Parker," said ECWR President Bill Andersen on Monday, explaining that such a merger is "certainly not under consideration."
Parker last Thursday was initially unable to tell South Santa Rosa News which improvements might be impacted by the proposed action. "Rob (Williamson) can probably give you a better answer because he is more familiar with that project and was on the TDC when that board recommended the funding to (commissioners)."
Parker later explained the TDC wanted a comprehesive review of Navarre Park improvements, specifically anticipated costs to build and the reoccurring costs for the planned new Butterfly House.
Historically, Navarre's district commissioner has served as the TDC appointee because the majority of the county's tourism revenues are generated in the Navarre Beach area. However, last fall Commission Chairman Bob Cole replaced Williamson with Parker, who represents the Pace district.
"I have really been learning a lot and enjoying the opportunity to serve on the TDC board the past few months," Parker told South Santa Rosa News last Friday.
Following board discussion and public input, including an impassioned plea from Mary Salinas, a county extension agent who helps oversee Butterfly House operations, Commission Chairman Bob Cole made a successful motion not to take any action on Parker's agenda item.