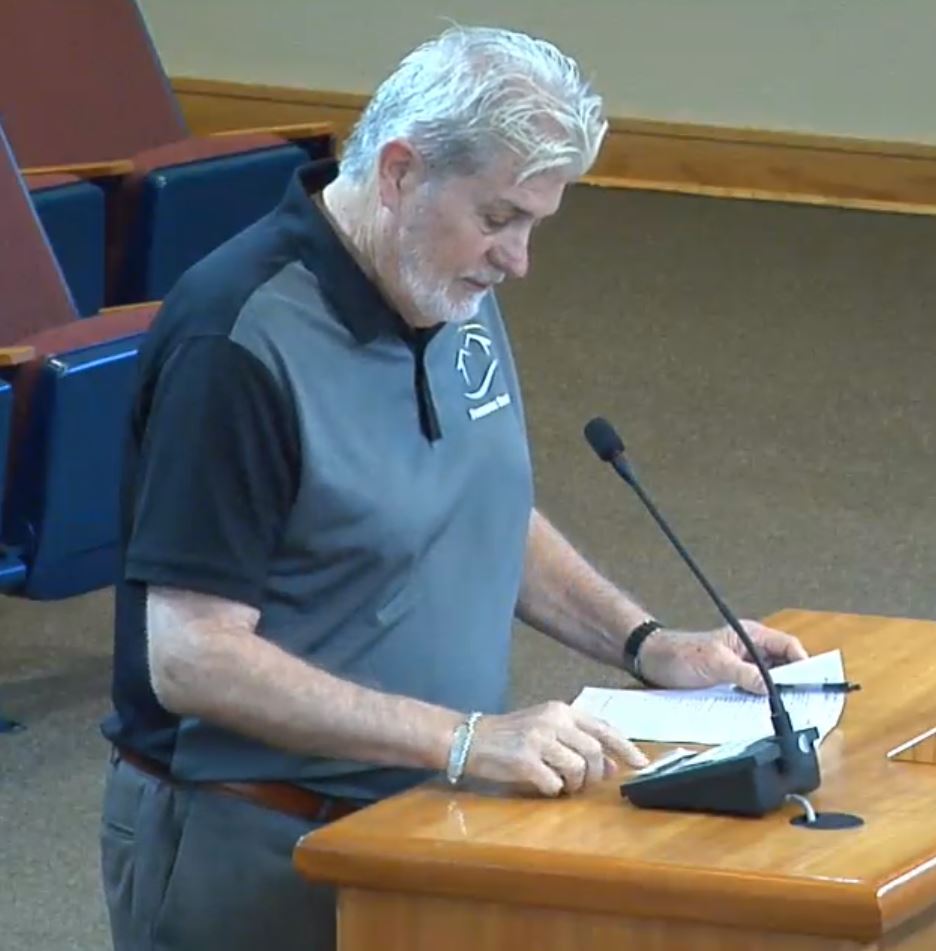 Pohlmann, who participated in the failed 2014 incorporation effort, this morning proposed commissioners slash the county's budget by 1 mill rate so that Preserve Navarre could in turn then raise taxes to create a new city.
Chuck Pohlmann, representing Preserve Navarre, failed to get Santa Rosa County Commissioners to take any action on his group's proposal to impose a 1 mill property tax on Navarre in order to incorporate by asking the county to reduce its entire budget by 1 mill first.
Pohlmann approached the board during the commission's April 14 meeting, stating Preserve Navarre will release its feasibility study April 24.
"Establishing a city down there would, in fact create, more taxes," Calkins said.
Pohlmann agreed but suggested the county has "wiggle room" in its budget to reduce property taxes. It's a proposal similar to the failed 2014 incorporation effort in which Pohlmann also participated. Incorporation only received 44% support during that non-binding referendum.
Navarre Area United, another pro-incorporation group, is working with The Haas Center at the University of West Florida to develop its own feasibility study, which it plans to release in the near future.
"We need to see solid data – a proposed charter, a budget detailing which services are proposed to be provided. They still haven't done the homework or presented a concrete plan," said Navarre businesswoman Tamara Fountain. "Instead, they're asking to take millions out of the county's budget, and that would impact public safety and infrastructure funding."