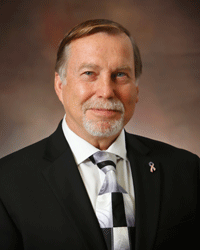 Not only will the recent state allocation for beach renourishment decrease the assessment expected for Navarre Beach residents, but some county leaders are open to eliminating the assessment all together.
The renourishment project, expected to begin this week, is anticipated to cost about $17.4 million. Before the recent allocation by the Legislature, about $4.9 million of that was already set to be covered by federal and state money, with the rest to be covered by funds from the county, bed tax collections and beach residents through a special Municipal Services Benefit Unit assessment.
In the earlier calculation, each property owner would have paid, on average, between $203 and $511 annually, depending on where their property is and the estimated benefit those properties will receive from the renourishment. With the new money, the average beach property could see an assessment between $87 and $218.
At Monday's Santa Rosa County Commission committee meeting, Commissioner Bob Cole suggested using a portion of the $8 million in reserves previously set aside to backup the project instead of the MSBU. The amount not covered has been reduced to about $2 million.
"I think rather than apply an MSBU, I think we could apply that," Cole said. "That number is way down from the $8 million that was in discussion."
Gary Buroker, president of the Navarre Beach Leaseholders and Residents Association, endorsed that idea.
"We respectfully ask since we still have the lease fees that we pay, and the rest of the county doesn't pay, that you use the money in reserve before you assess an MSBU," Buroker said. "Going forward, we ask that the lease fees that we're paying be set aside for the next beach renourishment."
Commissioners voted to move the reduced MSBU assessment schedule to Thursday's regular meeting for approval, but some pointed out that that can still be decreased or eliminated before the Oct. 1 budget is adopted.
"My goal is still that we find a way to eliminate any MSBU on the beach," Commissioner Don Salter said. "As we move forward, I will continue to have conversations with the county administrator and the budget director to see what kind of impact that would have on our budget for the remainder of this year and next year."
Video of Monday's meeting is available at http://data3.santarosa.fl.gov/mobile/BOCCcomm041116.mov