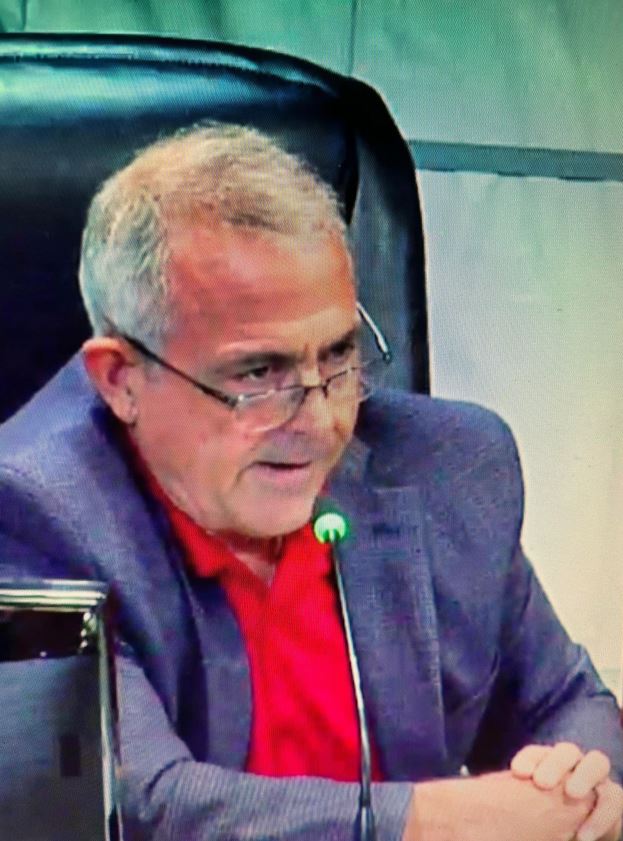 Santa Rosa County District 2 Commissioner Kerry Smith briefly walked out twice during Monday's committee meeting after heated exchanges with others over impact fees. Although Smith had added the impact fee discussion to the agenda, he failed to get the board 's support and no action was taken on the matter.
Commissioners during the county's September 20 budget hearing had decided to wait until October 2024 to reconsider impact fees, citing the nation's poor economic conditions. Smith was the sole oppposition in that 4-1 vote.
Today Smith said the board should not have taken the September 19 vote because that was not specifically listed on that budget hearing's agenda.
District 1 Commissioner Sam Parker, acting chairman of the board today due to the absence of District 5 Commissioner Colten Wright, told Smith he felt it had been appropriate to make the decision during the budget hearing.
"We're taking the discussion away for a year," Smith stated.
But District 3 Commissioner James Calkins corrected Smith, pointing out that the board is not taking away impact fee discussions but rather holding off any related implementation.
"You bringing this up now is sour grapes," Calkins said. "You have a right to put it on any meeting (agenda), but out of respect for this board I think we need to move on. Right now our economy is doing absolutely horrible with Biden as President…it's bad timing."
Soon thereafter Smith got up and walked out. Calkins continued, "I think we're taxed enough already…We need to work on finding ways to save the citizens money as best as we can."
After Smith returned, Milton resident Mike Stevens, who lives in Smith's district and frequently argues with Smith at the podium, tried to speak. Smith chided Stevens and told him to "hush," stating he had not recognized him, calling him a bully.
Calkins interrupted Smith and said it was inappropriate for the commissioner to call a constituent a bully.
After Parker recognized Stevens, Smith got up and the left meeting a second time, returning shortly after Stevens finished.
Stevens said he opposes impact fees, which he considers another tax.
"I find it insulting that my own commissioner would stifle my right as a taxpayer to address and redress the government by walking out because he did not want to hear me speak," Stevens said.