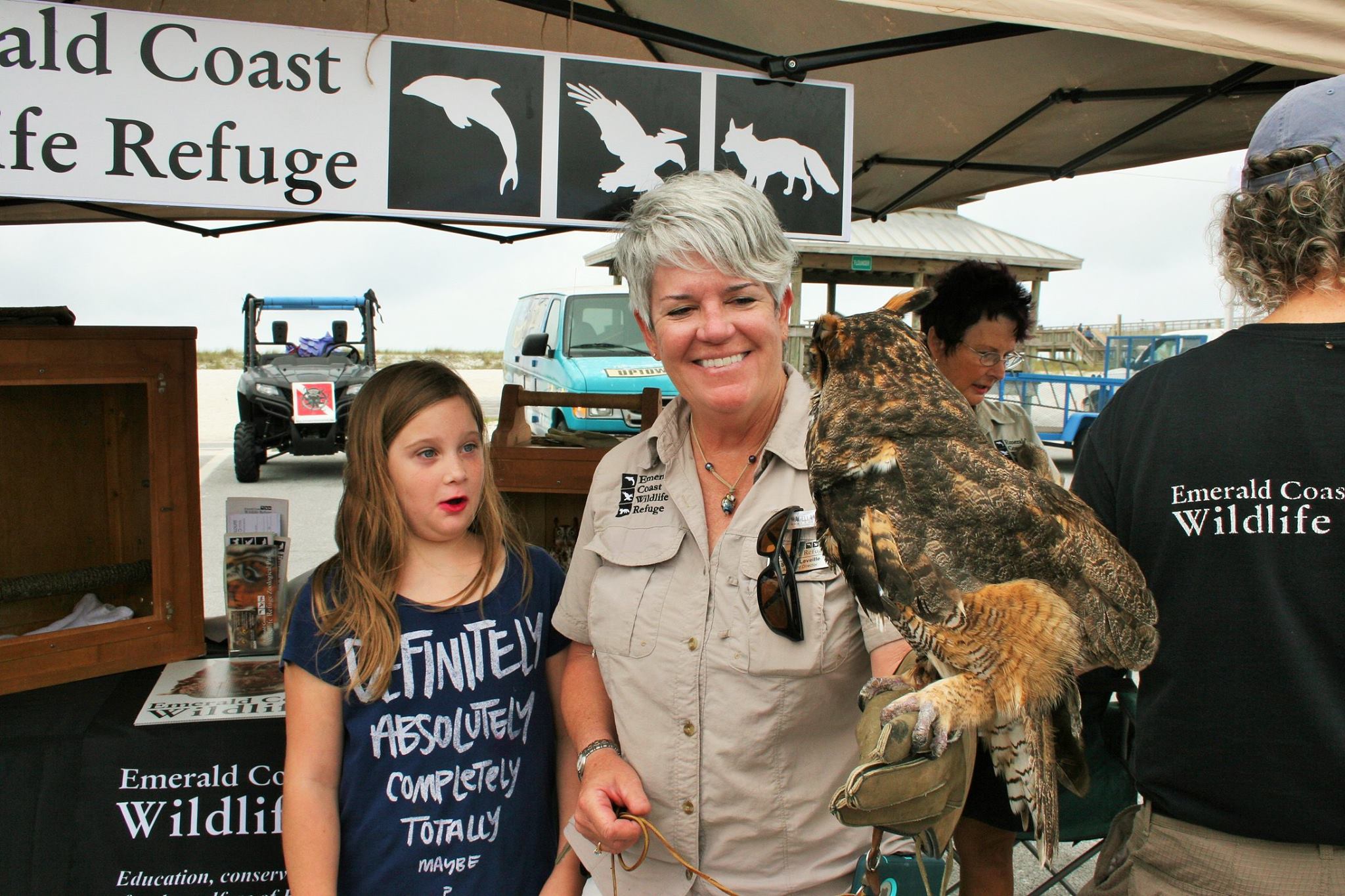 South Santa Rosa News file photo
The Santa Rosa County Board of County Commissioners on Thursday will decide whether or not to allocate $194,000 toward the Emerald Coast Wildlife Refuge's new headquarters, which is currently under construction in Holley.
The county's tourist development council January 3 had recommended an allotment of only $117,000 — to be used specifically for construction of animal habitats.
However, Bill Andersen, ECWR president, today asked commissioners instead to not only consider funding the refuge at a higher amount but also allowing the organization to use the allocation toward the site's medical center – a move which could allow them to become operational as soon as May 2019.
Andersen told commissioners the refuge needs $354,808 to fully pay off the general contractor but suggested the board consider increasing the allocation to $194,000 or, possibly, $234,000.
"I'd like to fund the ($354,808),"said District 2 Commissioner Bob Cole, adding, "This is going to be a true value to our community."
But District 5 Commissioner Lane Lynchard urged fellow commissioners to be judicious when increasing the recommended funding level. "That's more than three times what the TDC approved in their meeting," Lynchard said, pointing out other future funding requests will be coming from the Navarre area, including expansion of the Marine Science Station and construction of a new butterfly house. "I would support the $117,000, shifting it to construction to allow that to continue."
District 4 Commissioner Dave Piech, who represents the commission on the TDC, said he believed the council was worried about setting a precedent for future funding requests. "I would like to find a way to get this project moving forward," he said, seeking advice from the board.
Andersen said the $117,000 recommendation was "very generous" but not enough to continue construction to the point the organization could become operational. He also said the refuge doesn't have the additional $70,000 needed for that.
So in the end of the discussion Cole made a motion to approve $194,000 toward the effort.
The matter was placed on Thursday's regular agenda so further discussion could take place before the final vote.
Thursday's meeting starts at 9 a.m. at the County Administrative Complex, located at 6495 Caroline Street in Milton. To contact commissioners about the issue, email bocc@santarosa.fl.gov.
The mission of ECWR is education, conservation and rehabilitation for the welfare of Florida's natural fauna. The organization serves five counties in the Florida Panhandle.