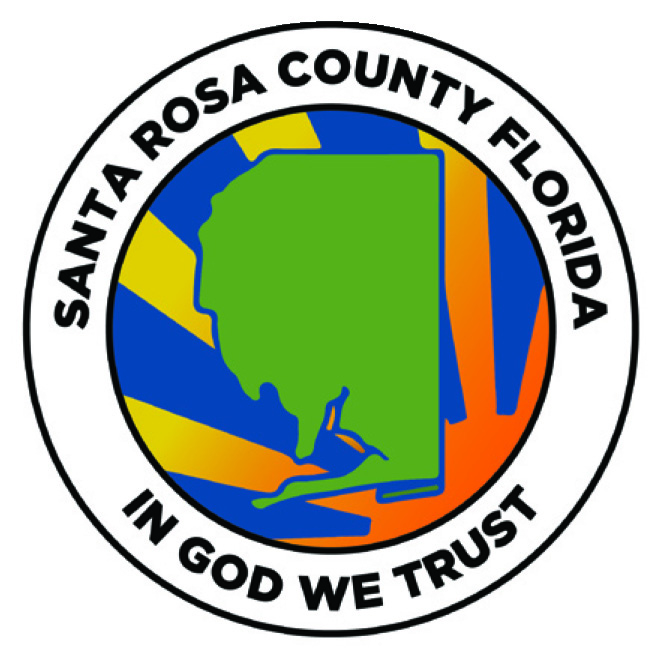 Following the firing of the County Attorney in December, the procurement process is underway for Santa Rosa County to hire a permanent replacement. Additionally, the board is looking to fill the County Administrator and Assistant County Administrator positions after both recently resigned, following months of intensifying public heat over county operation failures.
How to make interim and permanent replacements for all three spots were discussed during the board's July 22 work session, although no action was taken.
Interim County Attorney representation is presently provided by the Nabors Giblin firm, mostly by Attorney Greg Stewart. Currently commissioners are considering two options to hire a permanent replacement: an in-house attorney or an outside firm.
District 1 Commissioner Sam Parker suggested the board try to persuade former long-time County Attorney Tom Dannheisser to return. "I think I may even have him warmed up to that."
District 3 Commissioner James Calkins agreed, stating he's heard nothing but positive things about Dannheisser. "I heard he's a judge in Escambia, and for someone to come here would be a tough decision on their part."
As for the administrator positions, Public Services Director Brad Baker was recently named Acting Assistant County Administrator. Parker said he is "extremely impressed" with Baker.
District 2 Commissioner Bob Cole suggested Risk Manager Devann Cook could be named Interim County Administrator.
Cook has been with the county for decades, serving as Human Resources Director for many years. Parker and Calkins both expressed support for that suggestion.
"Devann Cook is an excellent possibility," said Calkins.
According to Parker, Cook is willing to accept the responsibility. He also asked any employees interested in the position to contact the board.
District 5 Commissioner Colten Wright said he believes it's important to reach out to a firm to help with the recruitment process for a permanent replacement, suggesting the Florida Association of Counties (FAC). "I don't have a problem taking a little bit of time to do so."
"It's your decision to hire…our recommendation is an executive recruitment firm," Schebler said, promising he will work to make a smooth transition to an interim administrator. Schebler has also recommended using FAC to assist.
Parker suggested that "rather than jumping on FAC," asking local business leaders to assist on a search committee. "My heart says that I would love to forego the expense on a national search."
Human Resources Director Gin Neal McVay said it's possible to use a hybrid approach, asking a firm to gather candidates and using a community-based committee to help review those.
Parker pointed out that it would be important to make potential permanent candidates aware of the current tense relationship between the county and many in the community.
"As I have known Devann for many years, I think his calm demeanor would help Santa Rosa County move forward at least in the interim position," said Milton resident Jerry Couey. "I felt like for many years that Tom Dannheisser did a very good job looking out for our county. It's an interesting choice, and I'd like to see where that might go."
Cole, who is taking an extending vacation, suggested taking the next 30 days to review the information so a decision could be made during August meetings.