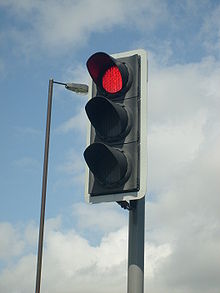 Representatives from DRMP, Inc. on Monday will provide Santa Rosa County Commissioners an update on their ongoing effort to retime and coordinate traffic signals on U.S. 98.
"I requested they come to the commission in response to complaints I was receiving from the Navarre community," said Santa Rosa County District 4 Commissioner Rob Williamson.
Williamson said he wants the firm to provide an update on what has been done so far to make improvements to traffic signal coordination along the busy thoroughfare.
The signal retiming and coordination project is taking place on U.S. 98 from Kelton Boulevard in Gulf Breeze to Orior Parker Boulevard in Navarre and includes 21 signalized intersections along the roughly 20-mile route.
Following signal timing studies, active arterial management is used to conduct monthly inspections at intersections, collect travel time and date, identify and troubleshoot any discrepancies that arise and revise timing plans as needed if traffic conditions change.
Upgrades to traffic equipment and the results of retiming four signals in Gulf Breeze proper will also be discussed during the presentation.
Williamson said he wants the firm to describe the positive impacts new technology could have on improved safety and reduced congestion for commuters.
The county commission meeting will take place at 9 a.m., Monday, January 22 at the County Administrative Complex, located at 6495 Caroline Street in Milton. The meeting can also be viewed online via www.santarosa.fl.gov.