Pro-abortion and anti-abortion advocates showed up for the August 11 county commission meeting.
Santa Rosa County District 3 Commissioner James Calkins fought for an anti-abortion ordinance but in the end his fellow commissioners instead unanimously supported an amended motion to change the county's land development code to prohibit abortion clinics in Santa Rosa County.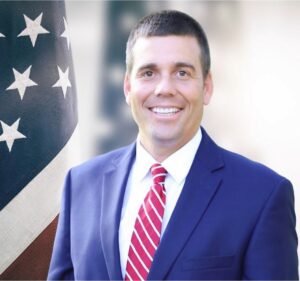 The issue drew heated discussion during public forum and amongst board members."I appreciate this," Calkins said, following his advocacy for an ordinance banning abortion. "Our county voted to become a Pro-Life Sanctuary," Calkins said. "When the rubber hits the road is when it matters," he said, telling fellow board members they have a "due diligence to do what (they) can to save babies."
"I'll probably be crucified for this, but that's ok," said District 5 Commissioner Colten Wright, who argued that the ordinance would only be symbolic.
"I would support you in a letter to the Governor," Commission Chairman Bob Cole said. "This is a piece of paper that has no meaning."
In the end District 1 Commissioner Sam Parker came up with the compromise to alter the LDC to prohibit abortion clinics.
Staff will bring proposed language revisions back before the board.