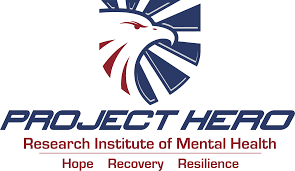 Get ready to come out and cheer on veterans and first responders March 7 as Project Hero cyclists ride through South Santa Rosa County on their multi-state ride.
During the Project Hero Gulf Coast Challenge 2018, cyclists will be riding from Tallahassee, Florida, to New Orleans, Louisiana from March 5-10.
Participants will be stopping for the night Tuesday, March 6 on Okaloosa Island and on Wednesday, March 7 they will be cycling down Highway 98 to Navarre Beach/Pensacola Beach and then on to Orange Beach, Alabama.
The cyclists speed will be approximately 15 mph, so they should be arriving in Navarre around 11 a.m. or shortly thereafter.
Organizers are asking the community to come out and cheer on veterans and first responders who have been affected by severe wounds, post-traumatic stress disorder and traumatic brain injury.
"These cyclists are a very impressive and humbling group to see. Bring your American Flags and show these men and women your appreciation for all they've done," said Zack Smith.
According to Smith, Project Hero is a national non-profit organization dedicated to helping Veterans and First Responders affected by PTSD, TBI and injury to achieve rehabilitation, recovery and resilience in their daily lives and increasing awareness to combat the national mental health emergency posed by PTSD and TBI.
Project Hero programs include Ride 2 Recovery events and Project Hero Community Centers work by producing positive outcomes at lower costs and reducing drug-based therapies. The organization also builds and provides adaptive bikes to physically-challenged and injured Veterans and First Responders and founded the Project Hero Research Institute for Mental Health to support clinical research programs in 2016.