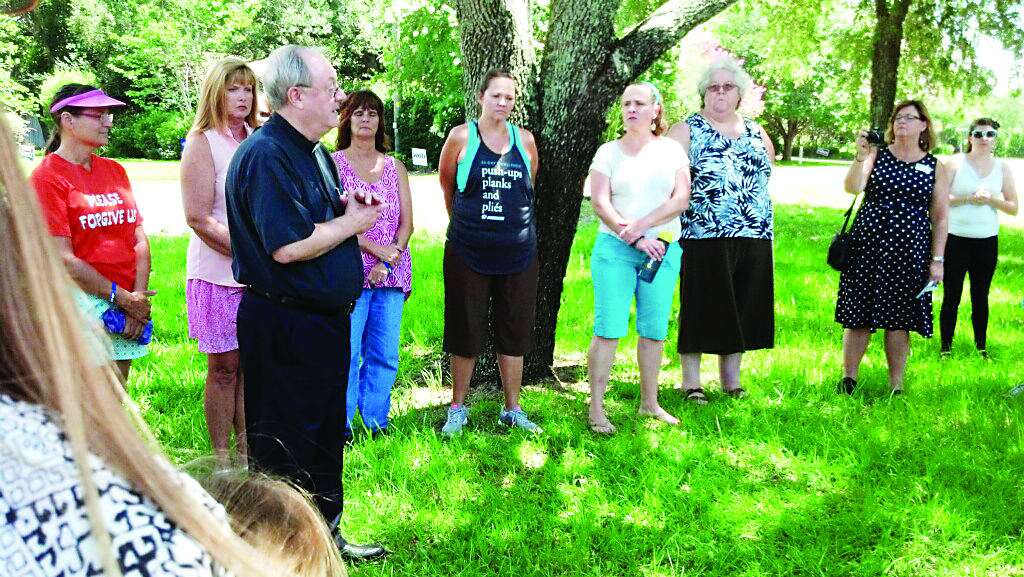 In the wake of the deadly shooting in Dallas last week that claimed the life of 5 law enforcement officers during a Black Lives Matter protest, locals held prayer vigils for law enforcement agencies.
St. Ann Catholic Parish Pastor Monsignor Luke Hunt, Pastor Jack Kale from Central Waterside and other church leaders in the Gulf Breeze area stood in front of the Gulf Breeze Police station and prayed for law enforcement last Friday at noon. Nearly 50 people attended the prayer vigil.
A separate vigil was also held at the Santa Rosa County Sheriff's Office at noon last Friday.